Talley Dunn Gallery Equity in the Arts Fellowship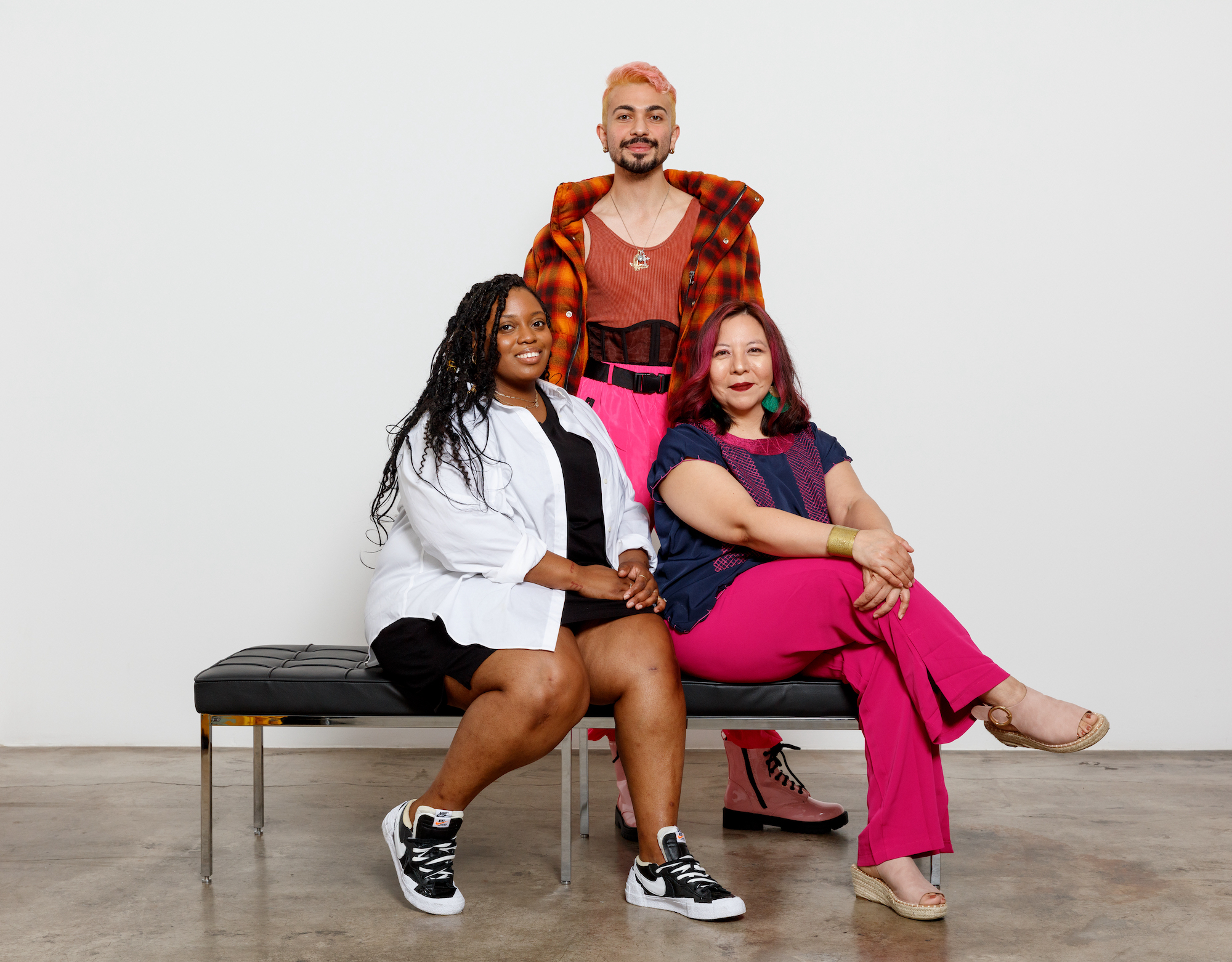 2022-23 Recipients from left: Ciara Elle Bryant, Enrique Nevárez, Tina Medina
Talley Dunn Gallery strongly believes in creating opportunities for racial equity in the arts community. The Talley Dunn Gallery Equity in the Arts Fellowship strives to foster the development of Black and Indigenous artists and other artists of color in North Texas, whose artmaking forms the backbone of our cultural landscape. In line with Talley Dunn Gallery's longstanding commitment to anti-racism in our community, the gallery pledges to provide the fellowship with a minimum of $30,000 of funding over five years with the hope that it continues indefinitely. This fellowship will be just one component of a larger vision for programming and resources the gallery will invest in supporting Black and Indigenous artists and other artists of color.
Art institutions are complicit in the conscious and unconscious ways artists of color have been denied equal access to resources for success in the arts. These social inequalities can only be remedied with explicit actions to structurally change our unspoken norms. Talley Dunn Gallery acknowledges the social and economic injustices artists of color face and is committed to advancing racial equity through the support of those whose voices are vital in our communities.
Over this year-long fellowship, the gallery team will provide individual mentorship, professional development, studio practice support, and resources to encourage the three cohort artists in advancing their respective visual art practices. The gallery will foster the dynamic engagement of each artist through a dialogue with creative thinkers with purpose driven objectives and goals.  Each artist will receive a stipend, access to an intergenerational community of arts leaders, and studio visits.  The gallery is honored to partner with these three outstanding artists who are challenging themselves and their audiences with their transformative artwork.
The fellowship will conclude with an exhibition for all three artists at the gallery.
The Talley Dunn Gallery Equity in the Arts Fellowship will provide each of the fellows with:
$1000 stipend

Monthly cohort meetings with entire gallery team focusing on different areas of career development, including grant applications, 

art packing demonstrations, 

information on navigating gallery and collector relationships, and advice on 

how to document and inventory artwork

Quarterly check-ins with each artist and gallery team

Ongoing dialogue with gallery team to provide continuous support relating to career decisions (e.g., contracts, website presentation, artwork pricing)

Support of each artist and their respective projects on the gallery website, social media, and newsletter throughout the year

Providing connections amongst their cohort and with the greater Texas arts community

Studio visits and/or artwork review with the gallery team as requested

Access to gallery resources and connections throughout the year

Concluding with a group exhibition of the cohort at the gallery
To be eligible for the grant, artists must:
Live in Greater North Texas (Dallas, Fort-Worth, surrounding suburbs)

Be 21 or older

Demonstrate long-term commitment to their artmaking practice

Be available for and dedicated to participating in the fellowship's resource and mentorship sessions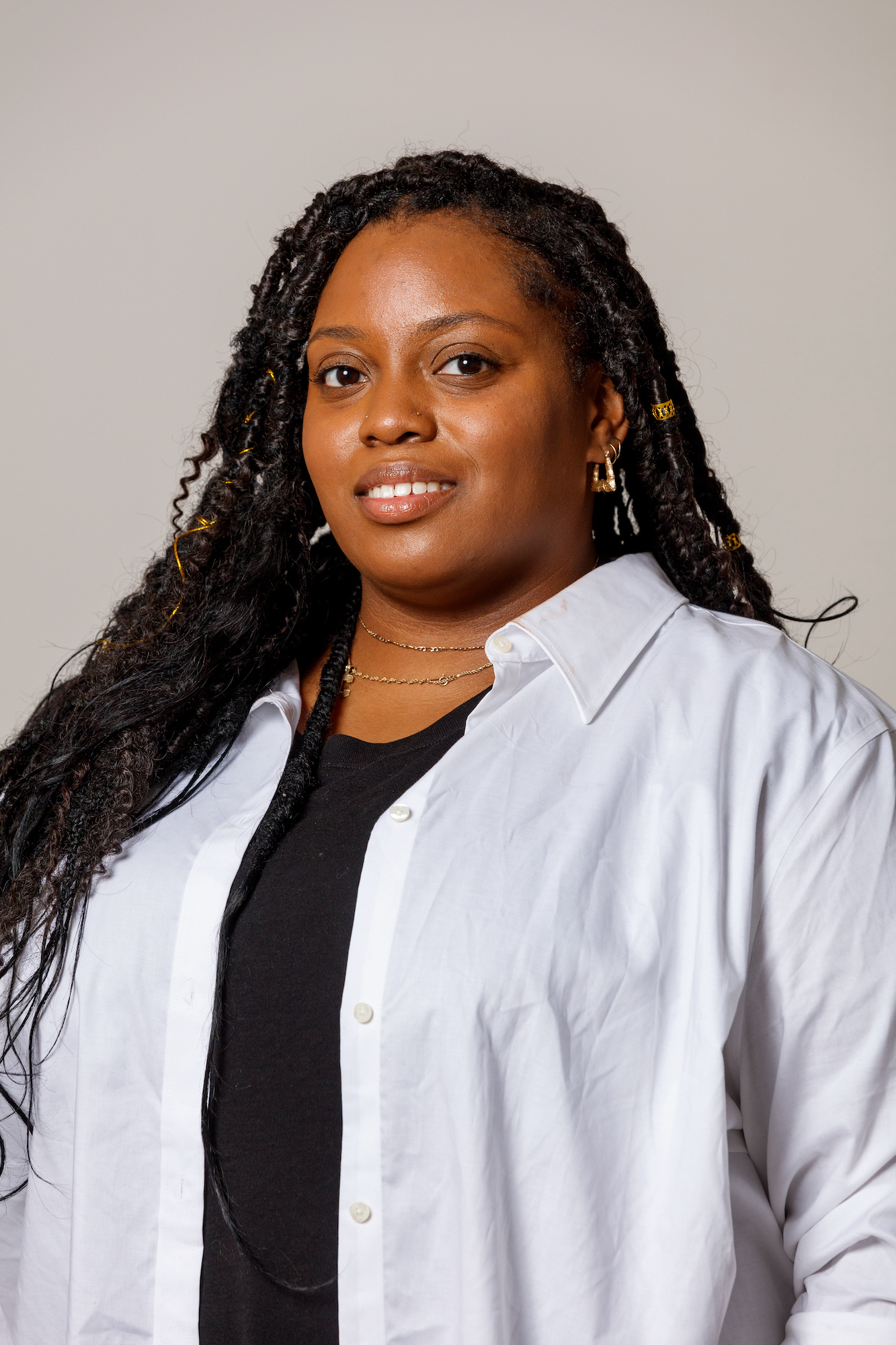 Ciara Elle Bryant is an interdisciplinary artist working with photography, new media, video, and installations. Bryant chooses to discuss Black culture and Blackness by focusing on how identity and heritage exist in the new millennium. Bryant approaches this task through her intensive research practice, which is integral to her process of furthering conversations surrounding Black culture in art as well as historical studies. Bryant is currently residing in Dallas, TX and holds a Masters of Fine Art from Southern Methodist University.
Bryant's work has been presented widely in solo and group exhibitions, including Negative Women: Four Photographers Questioning Boundaries, Houston Museum of African American Culture, Houston, TX (2022); Server: Checks on the Block, SXSW, Austin, TX (2022); Icons, Denton Black Film Festival, Denton, TX (2021); and Server: A Streamed Revolution, Nasher Sculpture Center, Dallas, TX (2020).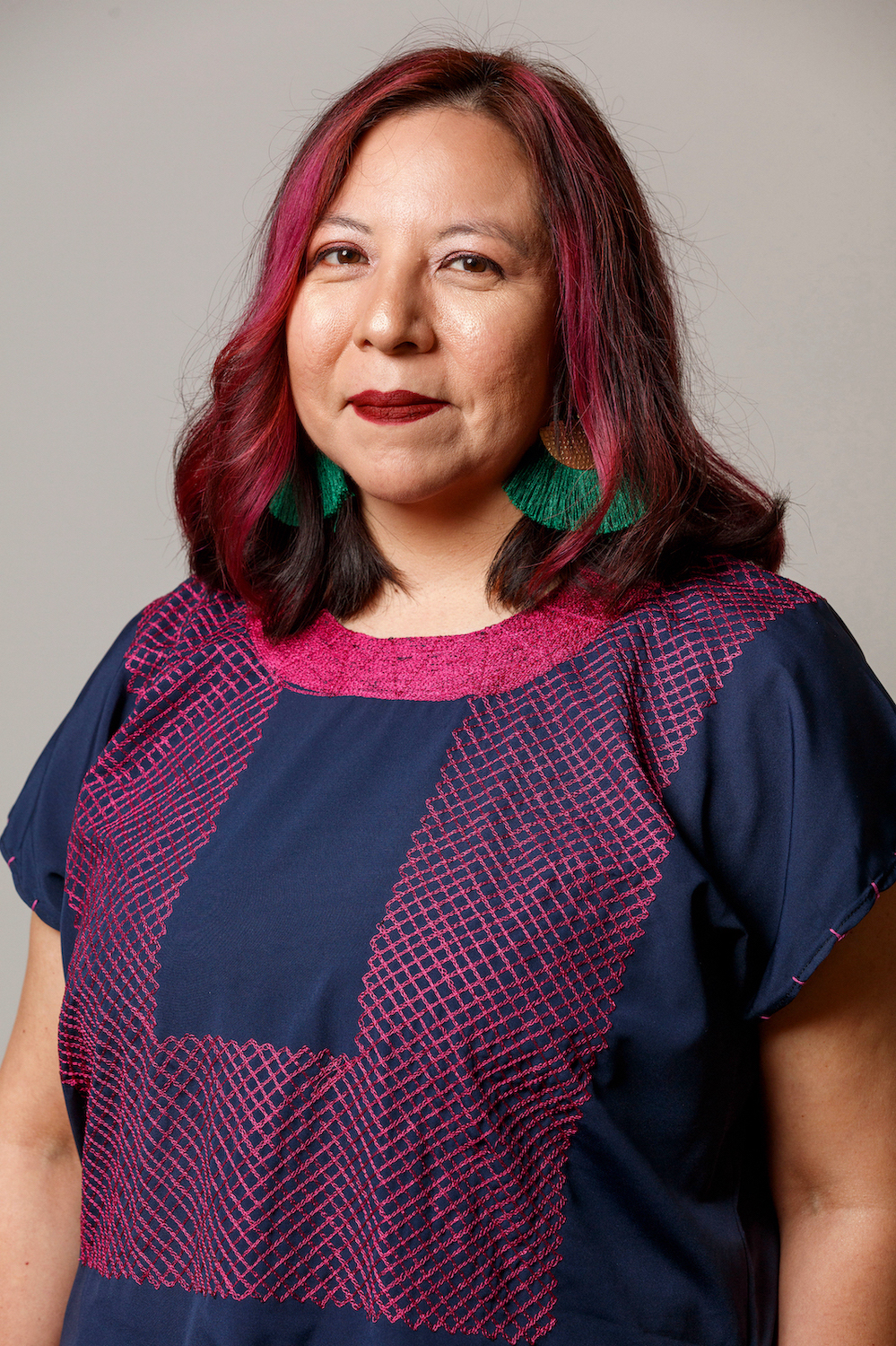 Tina Medina is an artist, educator, and curator living in Dallas, Texas. Originally from West Texas, Medina earned her Bachelor of Fine Arts degree at Texas Tech University and Master of Fine Arts degree at the University of North Texas. Since 2006 Medina has served as a full-time professor of art at Dallas College.
Medina's art has been exhibited nationally in exhibits such as Immigration, Migration, Movement & The Humanities at Arizona State University, as well as Strive: An Exhibition Highlighting American Immigration & the American Dream, D'Art Center, Norfolk, Virginia. In 2021 her work was featured in Arte Latino Now 2021, a virtual exhibit for the Center for Latino Studies at Queens University Charlotte in NC, and the Changarrito Artist of the Month for Mexic-Arte Museum in Austin, Texas. Most recently Medina exhibited her work in solo exhibitions at the Norman Brown Gallery, Goldmark Cultural Center, and at Epic Gallery in Grand Prairie. In 2022, she created a community-based solo art exhibit at Arts Mission Oak Cliff and had a solo retrospective exhibition at the Latino Cultural Center of Dallas. 
Through an exploration of fibers, painting, video, and audio Medina's art reflects U.S. American history from the point of view of the underrepresented voices in our communities such as people of color, farm, and domestic workers, the undocumented and women and children.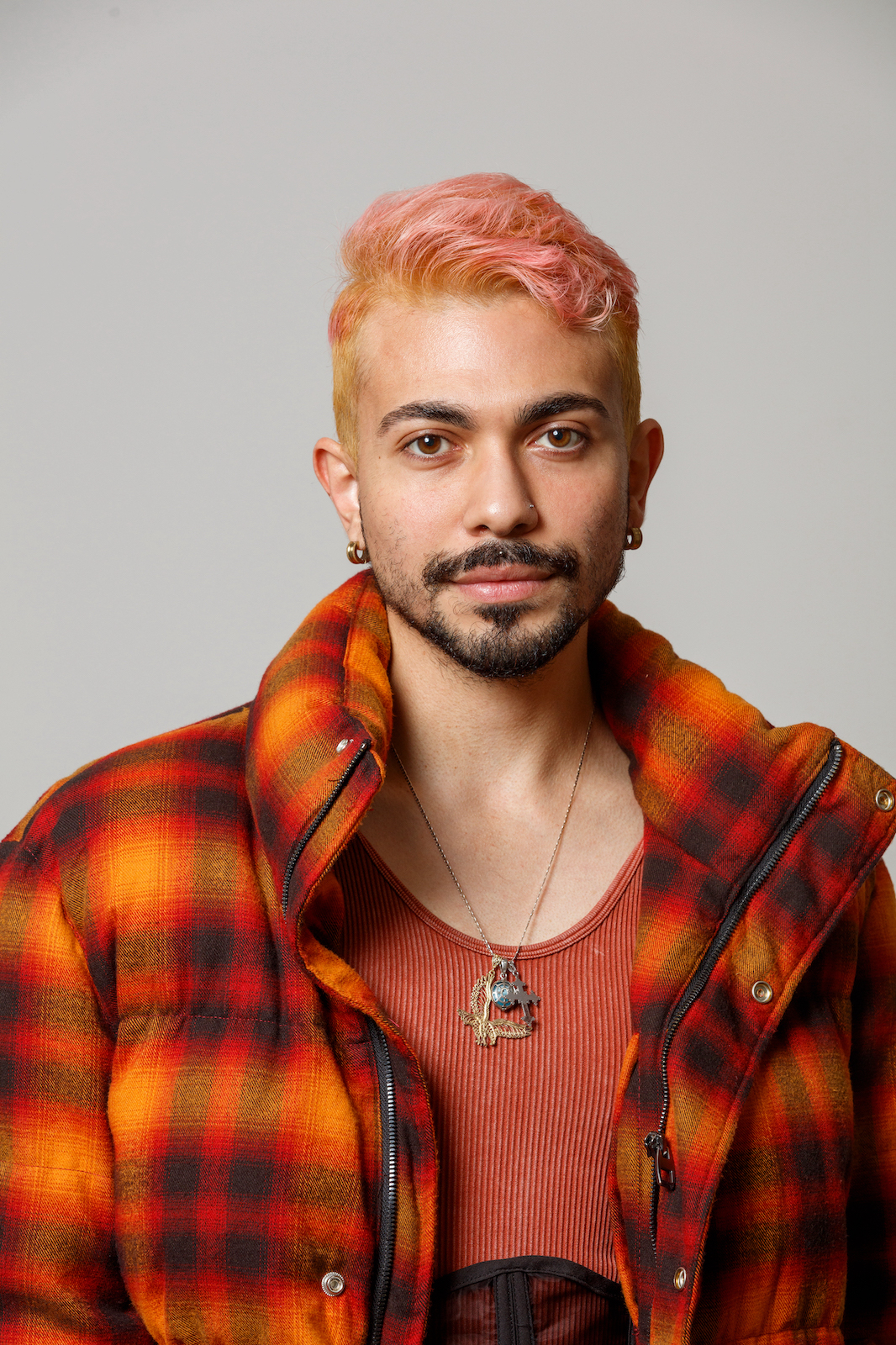 Enrique Nevárez is a multidisciplinary artist who incorporates a wide range of mediums and methods in his paintings/sculptures. Nevárez earned his B.F.A. from the University of Texas At Arlington in 2019 , and is a current M.F.A. student at Texas Christian University in Fort Worth. Largely autobiographical in nature, his work explores topics in contemplation of the male gaze, gender, cultural heritage and identity. His use of unconventional material stemming from Folklore invites the viewer to see through a fantastical lens of celebratory narrative in Latinx/Chicano culture.
Nevarez has participated in numerous solo and group exhibitions, including Momentos, 500X Gallery, Dallas, TX (2022); ART214, Latino Cultural Center, Dallas, TX (2022); and The Crit Room, Oak Cliff Cultural Center, Dallas, TX (2020).