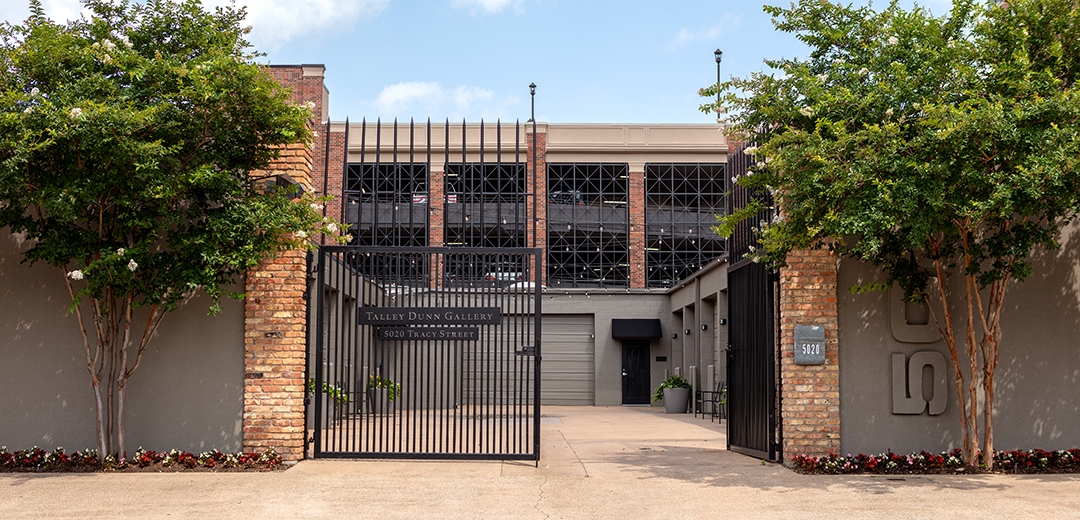 While the gallery is currently closed to the public, the entire gallery staff is staying busy preparing for the future when we can open our doors again.  In the meantime, we're receiving new artwork from our artists' studios every week, and we're continuing to work on projects with artists, collectors, and curators both here in Dallas and across the country. We are excited to share these projects with you now and in the coming weeks through our website and social media. We encourage you to join our email list, visit our website frequently, and follow us on Instagram and Facebook. And of course, you're welcome to contact us directly by phone or email anytime. Wishing you and your family good health now and always. Thank you so much for all of the support and encouragement during this unprecedented time. 
Talley Dunn Gallery is committed to exhibiting outstanding and groundbreaking contemporary art in a variety of media by established and emerging artists. With over twenty years of experience in the art world, Talley Dunn focuses on building lasting relationships with artists, collectors, curators, and critics from around the country and abroad.
Talley Dunn is firmly dedicated to building the careers of the artists that the gallery represents through exhibitions, acquisitions, publications, and projects. The gallery encourages the growth and development of its artists with an ambitious exhibition program and an ongoing dialogue with museum curators and art critics nationally and internationally.
In addition to organizing year-round exhibitions and programs at the gallery, Talley Dunn works continuously on off-site exhibitions and projects with museums, institutions, and galleries from coast to coast. This involvement broadens the audience for the artists that the gallery represents while providing opportunities for the artists to experiment with new ideas in varying environments.
Talley Dunn Gallery is committed to making its website accessible to all people, including individuals with disabilities. We are in the process of bringing our website, www.talleydunn.com, into compliance with best practices and standards as defined by Section 508 of the U.S. Rehabilitation Act and Level AA of the World Wide Web Consortium (W3C) Web Content Accessibility Guidelines 2.0. These guidelines explain how to make web content more accessible for people with disabilities. Conformance with these guidelines will help make the web more user-friendly for all people. 
If you would like additional assistance or have accessibility concerns, please contact us at 214.521.9898 or info@talleydunn.com.