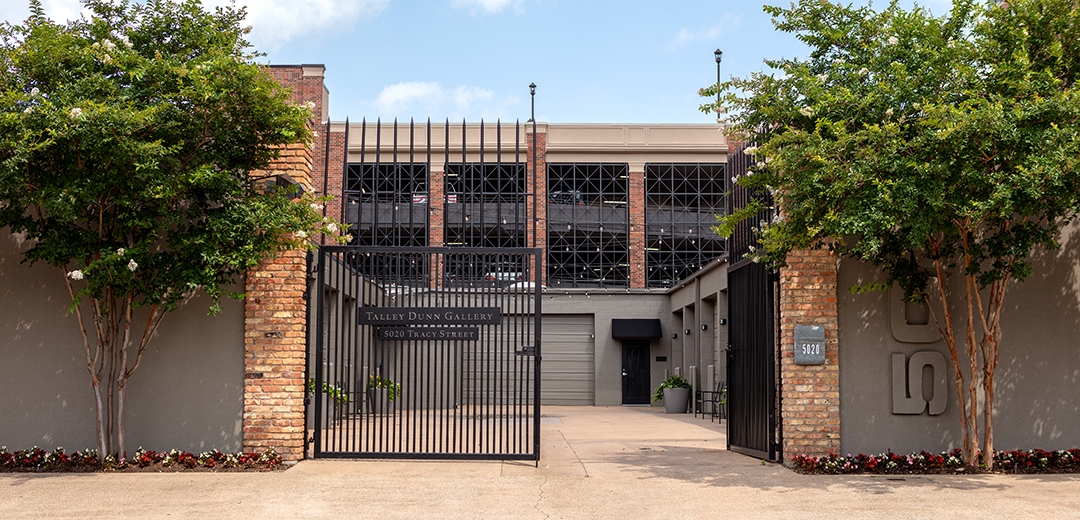 Talley Dunn Gallery is committed to exhibiting outstanding and groundbreaking contemporary art in a variety of media by established and emerging artists. With over twenty years of experience in the art world, Talley Dunn focuses on building lasting relationships with artists, collectors, curators, and critics from around the country and abroad.
Talley Dunn is firmly dedicated to building the careers of the artists that the gallery represents through exhibitions, acquisitions, publications, and projects. The gallery encourages the growth and development of its artists with an ambitious exhibition program and an ongoing dialogue with museum curators and art critics nationally and internationally.
In addition to organizing year-round exhibitions and programs at the gallery, Talley Dunn works continuously on off-site exhibitions and projects with museums, institutions, galleries and private collectors from coast to coast. This involvement broadens the audience for the artists that the gallery represents while providing opportunities for the artists to experiment with new ideas in varying environments. 
Talley Dunn Gallery strongly believes in creating opportunities for racial equity in the Texas arts community. The Talley Dunn Gallery Equity in the Arts Fellowship strives to foster the development of emerging Black and Indigenous artists and other artists of color in North Texas, whose artmaking forms the backbone of our cultural landscape. In line with Talley Dunn Gallery's ongoing commitment to anti-racism in our community, the gallery pledges to provide the fellowship with funding over the next five years with the hope that it continues indefinitely. This fellowship will be just one component of a larger vision for programming and resources the gallery will invest in supporting Black and Indigenous artists and other artists of color. 
We encourage you to join our email list, visit our website frequently, and follow us on Instagram and Facebook. We look forward to welcoming you in person at the gallery. We invite you to contact us directly by phone or email anytime. 
Location
5020 Tracy Street
Dallas, Texas 75205
214.521.9898
frontdesk@talleydunn.com
Hours
Tuesday-Friday
10:00 AM – 5:00 PM
Saturday
12:00 PM – 5:00 PM