Talley Dunn Gallery Equity in the Arts Fellowship Alumni
Talley Dunn Gallery strongly believes in creating opportunities for racial equity in the Texas arts community. The Talley Dunn Gallery Equity in the Arts Fellowship strives to foster the development of emerging Black and Indigenous artists and other artists of color in North Texas, whose artmaking forms the backbone of our cultural landscape.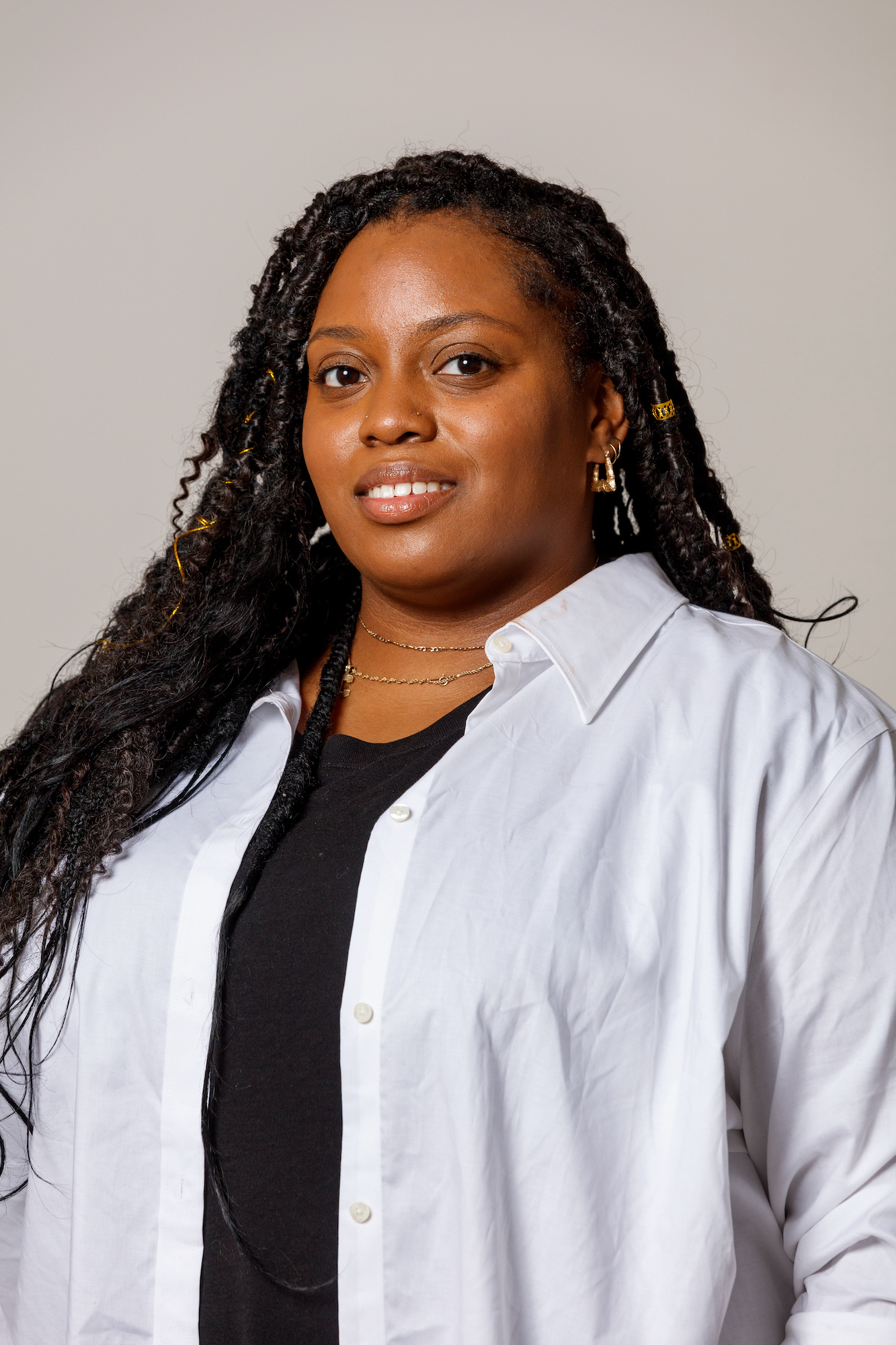 Ciara Elle Bryant is an interdisciplinary artist working with photography, new media, video, and installations. Bryant chooses to discuss Black culture and Blackness by focusing on how identity and heritage exist in the new millennium. Bryant approaches this task through her intensive research practice, which is integral to her process of furthering conversations surrounding Black culture in art as well as historical studies. Bryant is currently residing in Dallas, TX and holds a Masters of Fine Art from Southern Methodist University.
Bryant's work has been presented widely in solo and group exhibitions, including Negative Women: Four Photographers Questioning Boundaries, Houston Museum of African American Culture, Houston, TX (2022); Server: Checks on the Block, SXSW, Austin, TX (2022); Icons, Denton Black Film Festival, Denton, TX (2021); and Server: A Streamed Revolution, Nasher Sculpture Center, Dallas, TX (2020).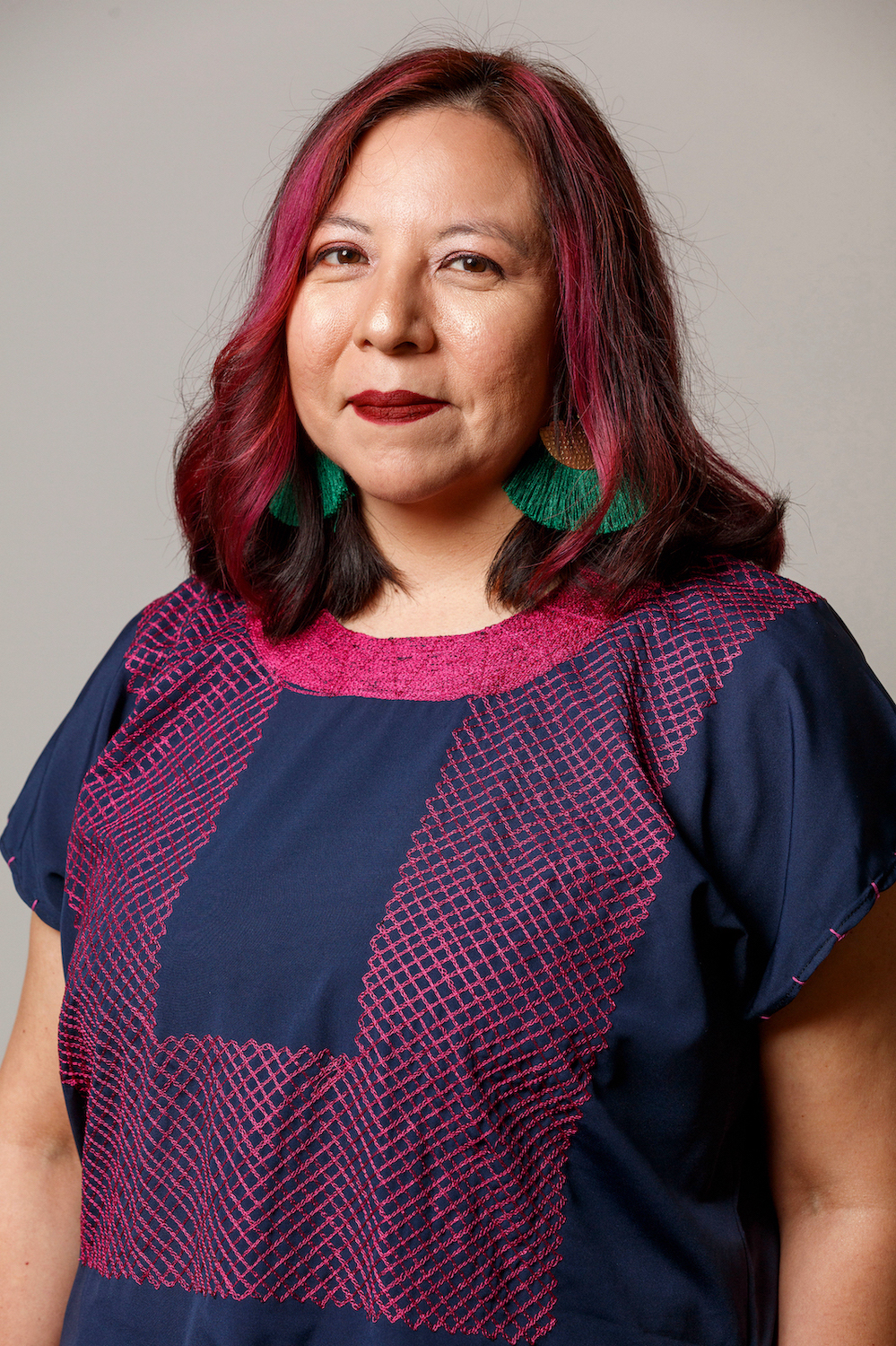 Tina Medina is an artist, educator, and curator living in Dallas, Texas. Originally from West Texas, Medina earned her Bachelor of Fine Arts degree at Texas Tech University and Master of Fine Arts degree at the University of North Texas. Since 2006 Medina has served as a full-time professor of art at Dallas College.
Medina's art has been exhibited nationally in exhibits such as Immigration, Migration, Movement & The Humanities at Arizona State University, as well as Strive: An Exhibition Highlighting American Immigration & the American Dream, D'Art Center, Norfolk, Virginia. In 2021 her work was featured in Arte Latino Now 2021, a virtual exhibit for the Center for Latino Studies at Queens University Charlotte in NC, and the Changarrito Artist of the Month for Mexic-Arte Museum in Austin, Texas. Most recently Medina exhibited her work in solo exhibitions at the Norman Brown Gallery, Goldmark Cultural Center, and at Epic Gallery in Grand Prairie. In 2022, she created a community-based solo art exhibit at Arts Mission Oak Cliff and had a solo retrospective exhibition at the Latino Cultural Center of Dallas. 
Through an exploration of fibers, painting, video, and audio Medina's art reflects U.S. American history from the point of view of the underrepresented voices in our communities such as people of color, farm, and domestic workers, the undocumented and women and children.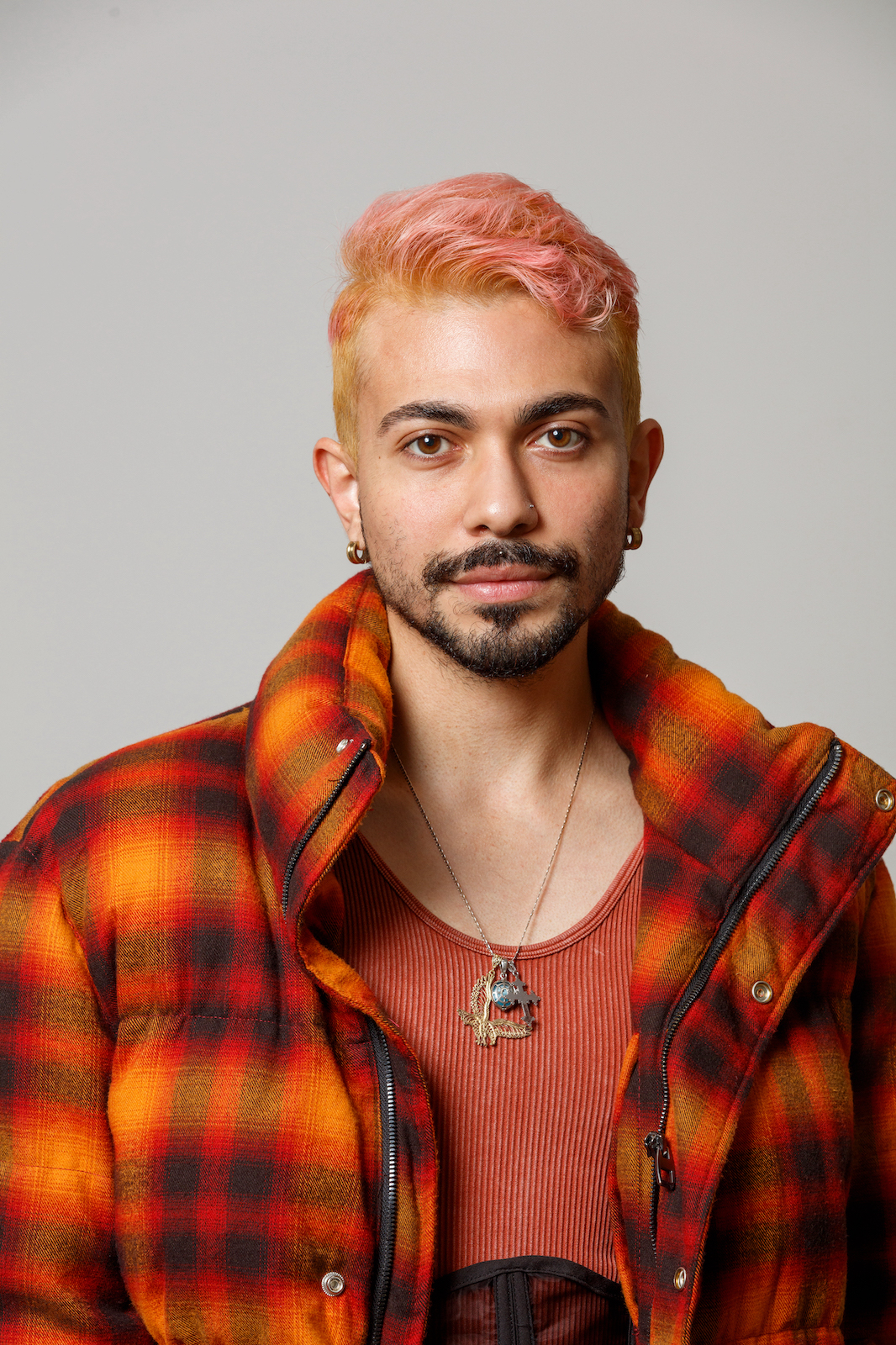 ​Enrique Nevárez is a multidisciplinary artist who incorporates a wide range of mediums and methods in his paintings/sculptures. Nevárez earned his B.F.A. from the University of Texas At Arlington in 2019 , and is a current M.F.A. student at Texas Christian University in Fort Worth. Largely autobiographical in nature, his work explores topics in contemplation of the male gaze, gender, cultural heritage and identity. His use of unconventional material stemming from Folklore invites the viewer to see through a fantastical lens of celebratory narrative in Latinx/Chicano culture.
Nevarez has participated in numerous solo and group exhibitions, including Momentos, 500X Gallery, Dallas, TX (2022); ART214, Latino Cultural Center, Dallas, TX (2022); and The Crit Room, Oak Cliff Cultural Center, Dallas, TX (2020).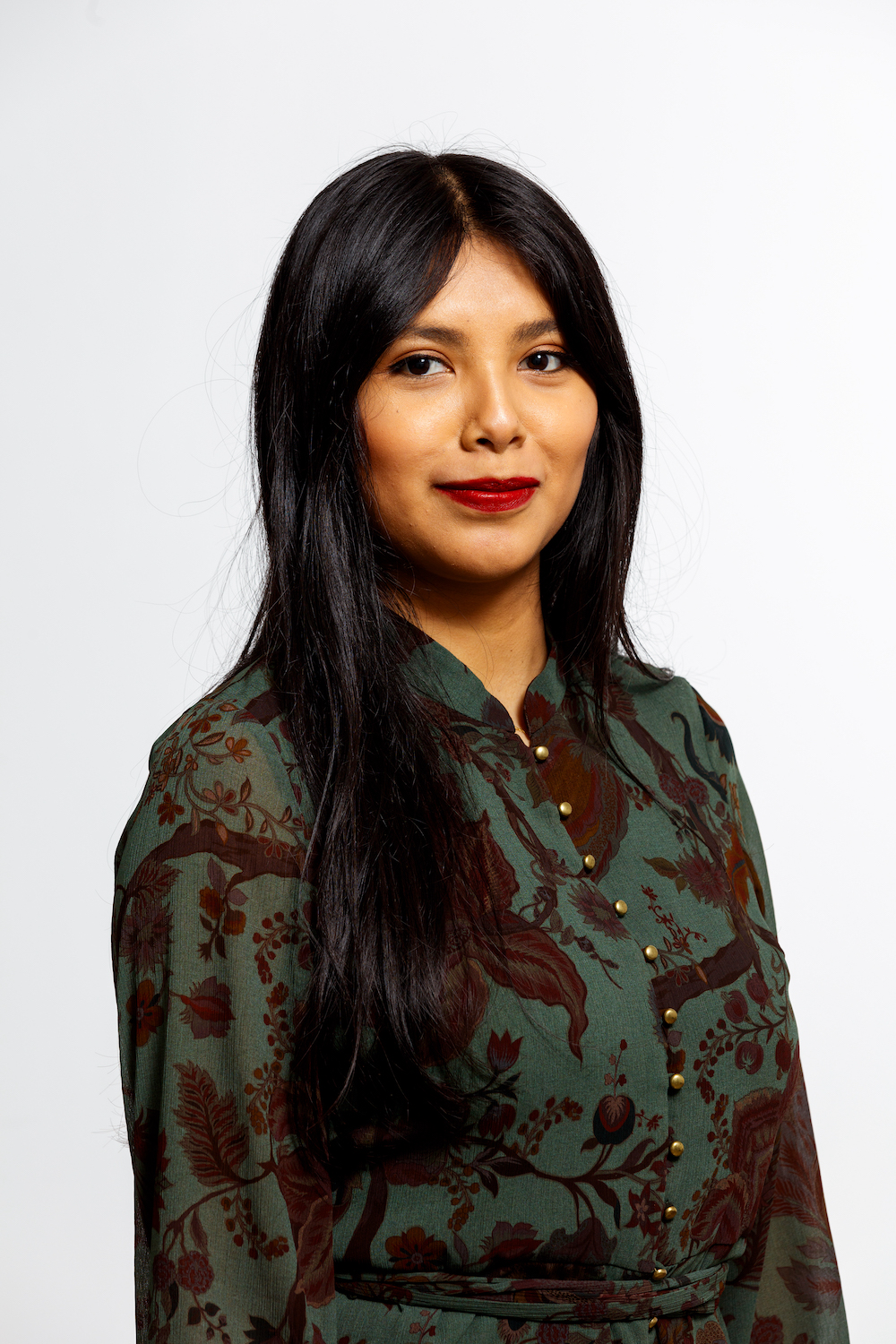 Martha Elena is a multidisciplinary artist from the Rio Grande Valley, where she grew up speaking both Spanish and English. Elena creates drawings and sculptures that explore the malleability and fallibility of language. She begins by converting phrases into the font Wingdings 3, which consists primarily of arrows. These reconfigured, reimagined phrases in turn inspire the composition, size, and color of her works, which range from large-scale fabric sculptures to handheld embroidery. Taken together, these arrow-based pieces approximate a universal method of communication divorced from any specific language. Elena had a solo exhibition at Artspace111 in Fort Worth, Texas in 2021, and has shown in group exhibitions at Artspace111, Clamplight in San Antonio, and Pena Gallery in Austin. Elena received her BFA from the University of Texas at Rio Grande Valley and currently lives in Fort Worth.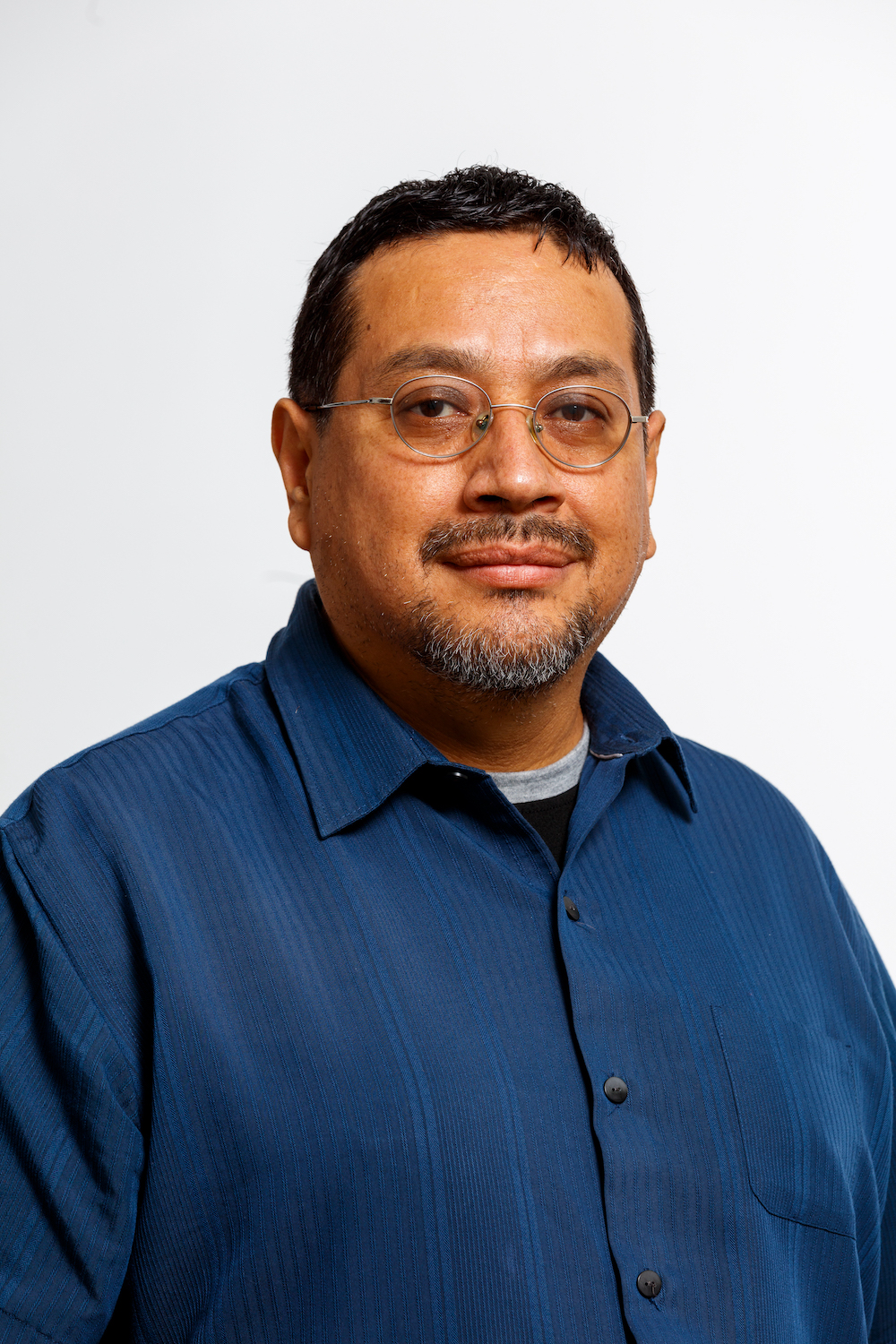 Alex Ordóñez is a clay-based artist from the Andes Mountains of Ecuador. Ordóñez's practice navigates issues of cultural identity and social justice through natural materials including clay, papier-mâché, fabric, and paper. Much of his work is concerned with the ways Western social sciences flatten and otherize Indigenous cultures by employing culturally biased research methods. He addressed this problematic understanding in his series CULTURAL EPISTEMOLOGY, where he translated two-dimensional Inuit and Native American geometric designs onto three-dimensional ceramic cubes and rectangular prisms, fragmenting the designs to prevent full understanding. Ordóñez is the cofounder of Colectivo Wajabal, a multidisciplinary collective that creates opportunities for learning and dialogue within the Latino community. Ordóñez is based in Alvin, where he teaches at Alvin Community College. He is currently pursuing his MFA at Texas A&M University-Commerce.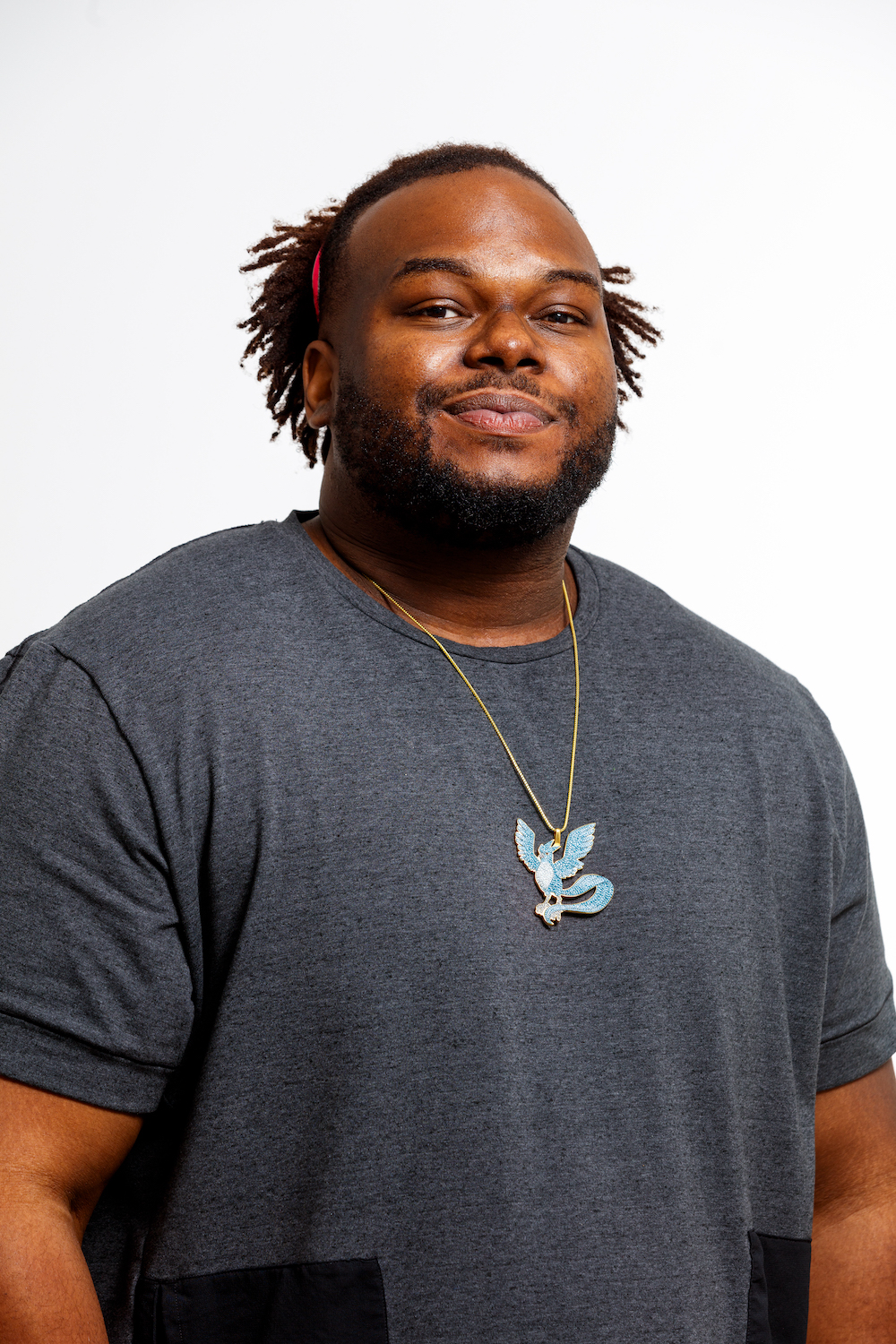 Charles Antoine Gray is a multidisciplinary artist from Fort Worth. Working from family photographs and personal experiences, Gray explores themes of youth, kinship, and joy in paintings, videos, and sculptures. He often employs both traditional and nontraditional media within the same piece, using oil paint on Pokémon cards and creating realistic portraits with crayon and marker. Autobiographical in nature, his work seeks to present a nuanced portrait of his experiences and depoliticize the ways society views him as a Black man. Gray has had solo exhibitions at 500X Gallery and the Carillon Gallery in Dallas and Dang Good Candy in Fort Worth, and has shown in group exhibitions in Los Angeles, Fort Worth, and Astoria, Oregon. Gray was a 2014 artist-in-residence at the Atelierhaus Hilmsen in Hilmsen, Germany, and is currently finishing his BFA at the University of Texas at Arlington.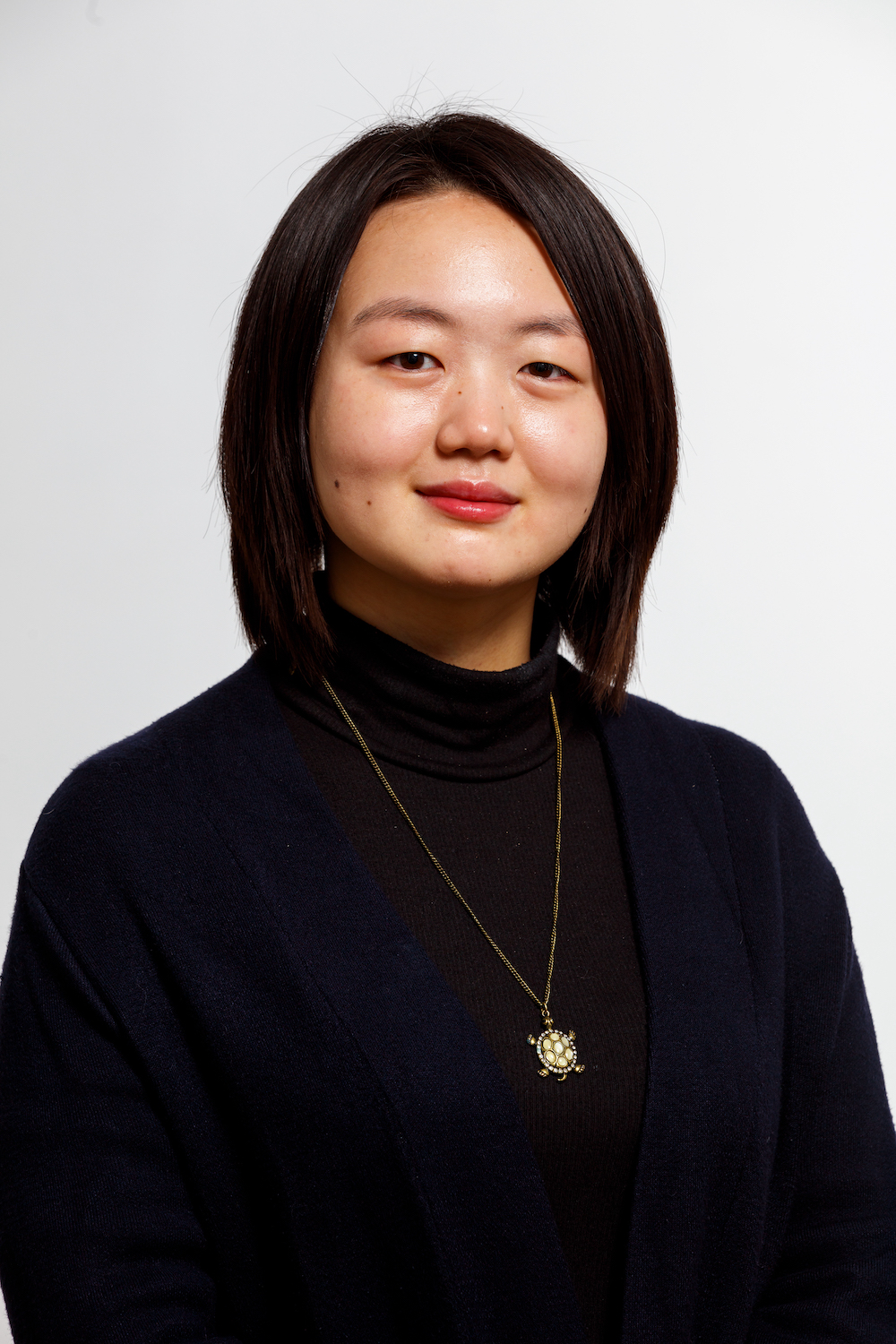 Jae-Eun Suh is an interdisciplinary artist who grew up in Seoul, South Korea and Manosque, France. Suh creates experimental works using projection, video, and sculpture that explore memory, longing, fragmentation, and displacement. Suh collects and combines photos and videos of different locations to create abstracted landscapes that connote both place and passage. In projecting onto walls, windows, and objects, Suh creates works where digital media and everyday life interface. In a process that mimics the fallibility and trickiness of memory, she frequently reengineers and reintroduces older pieces into newer works. Suh has exhibited her work at Centre Culturel et Littéraire Jean Giono in Manosque, Czong Institute for Contemporary Art in Gimpo, South Korea, and The MAC in Dallas, among other places. She is currently pursuing her MFA at the University of North Texas, from which she also received her BFA in Visual Art Studies.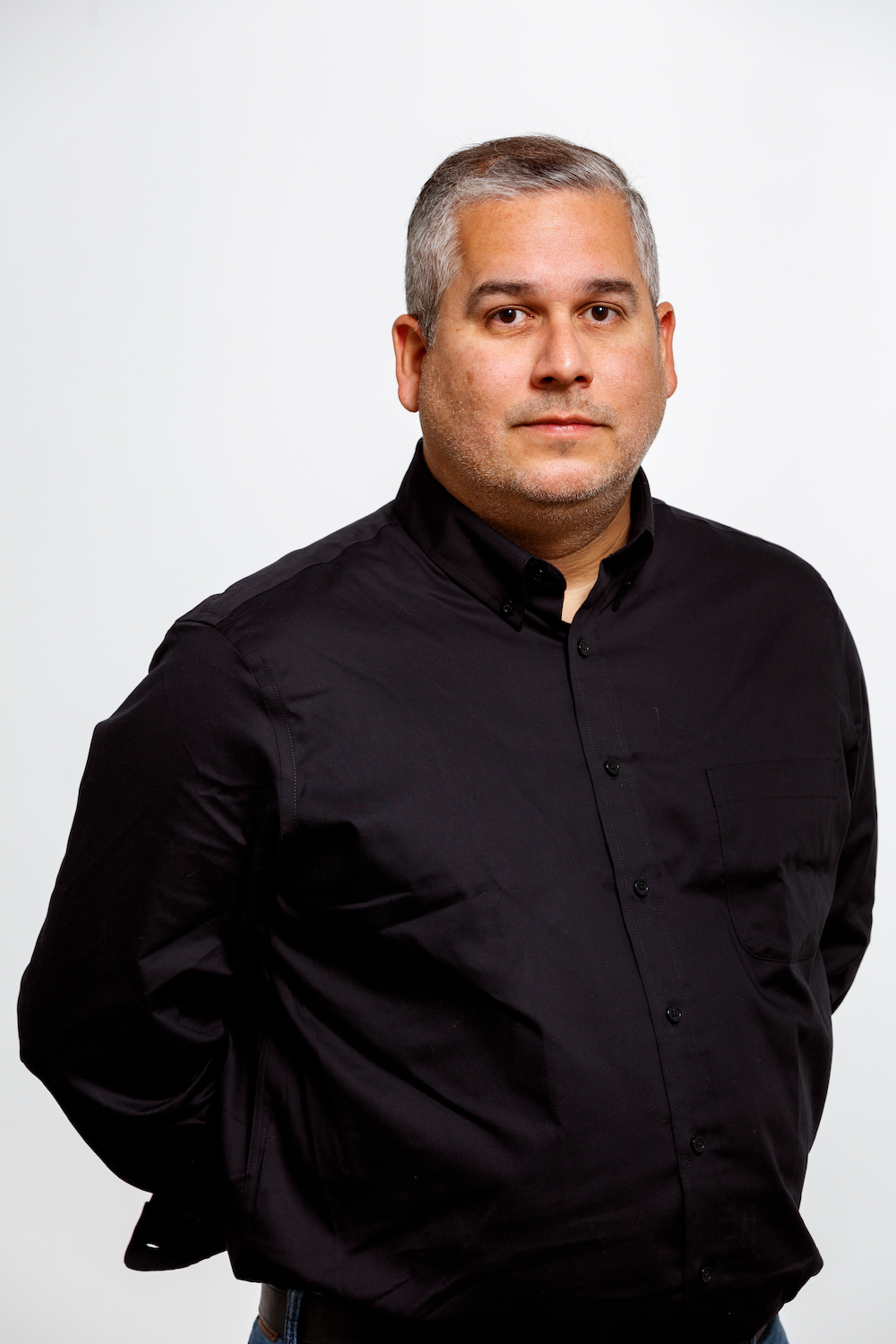 Juan Negroni is an artist-educator from Bayamón, Puerto Rico. Using acrylic, watercolor, gouache, and ink, Negroni makes paintings about geography, identity, and heritage as they relate to Puerto Rico and the Caribbean. Working from a background in printmaking, Negroni builds bright, abstract compositions that layer patterns and botanical imagery. In a nod to his lower-middleclass upbringing, he often repurposes everyday materials, including shower curtains, tarps, and paper scraps. Negroni has had solo exhibitions at the San Luis Obispo Museum of Art in San Luis Obispo, California, Texas Women's University in Denton, Texas, and the San Juan School of Design in San Juan, Puerto Rico, among others. In 2017, he was an artist-in-residence at the Ecole Nationale Supérieure d'art Dijon in Dijon, France. Negroni has a BFA in Printmaking from the Puerto Rico School of Fine Arts and Design, an MAEd in Art History and Museum Studies from the Caribbean University, and an MFA from Southern Methodist University. He is based in Dallas, where he teaches at the Episcopal School of Dallas.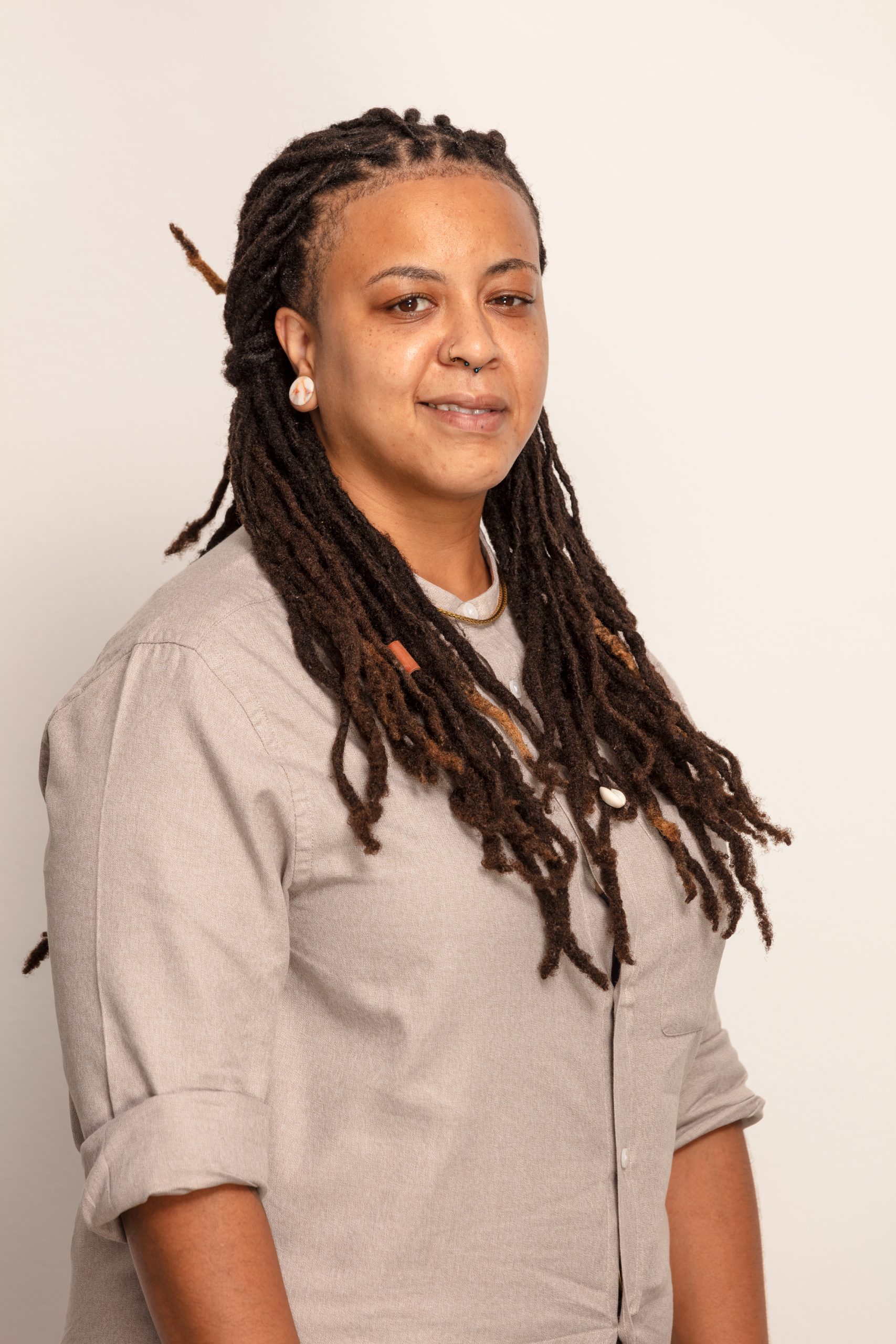 Jer'Lisa Devezin is an interdisciplinary artist born and raised in New Orleans, Louisiana. Devezin creates mixed media works using ceramics, metal, fibers, and video/performance. Her work addresses stereotypes projected onto Black women, while exploring the intersection of Black womanhood and the effects of social constructs that uphold white ideas of gender and patriarchy. She received her BA from Dillard University in 2011 and earned her MFA from Southern Methodist University in 2019. Devezin currently lives and works in Dallas.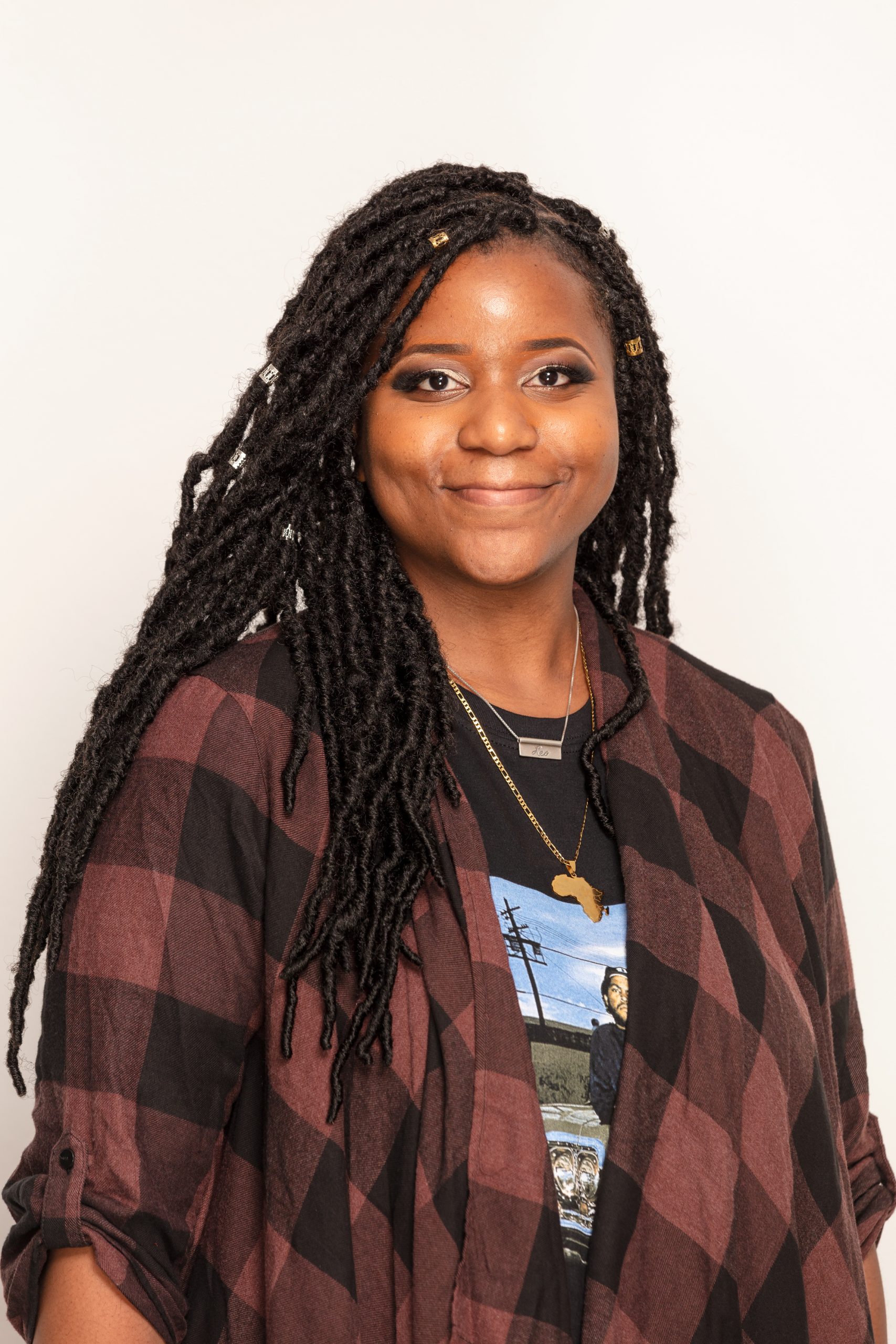 Nitashia Johnson is a multimedia artist from Dallas, Texas. Her photographic series The Self Publication endeavors to uplift the Black community in showcasing the beauty of her subjects and their stories. Johnson attended Booker T. Washington High School for the Performing and Visual Arts, received her BFA from Texas Woman's University in 2012, and received a Master of Arts in Teaching (MAT) in Art & Design Education from the Rhode Island School of Design in 2015. She is a first-round Sony Alpha Female Creator-in-Residence and the creator of The Smart Project, a creative after school program for artistic teens.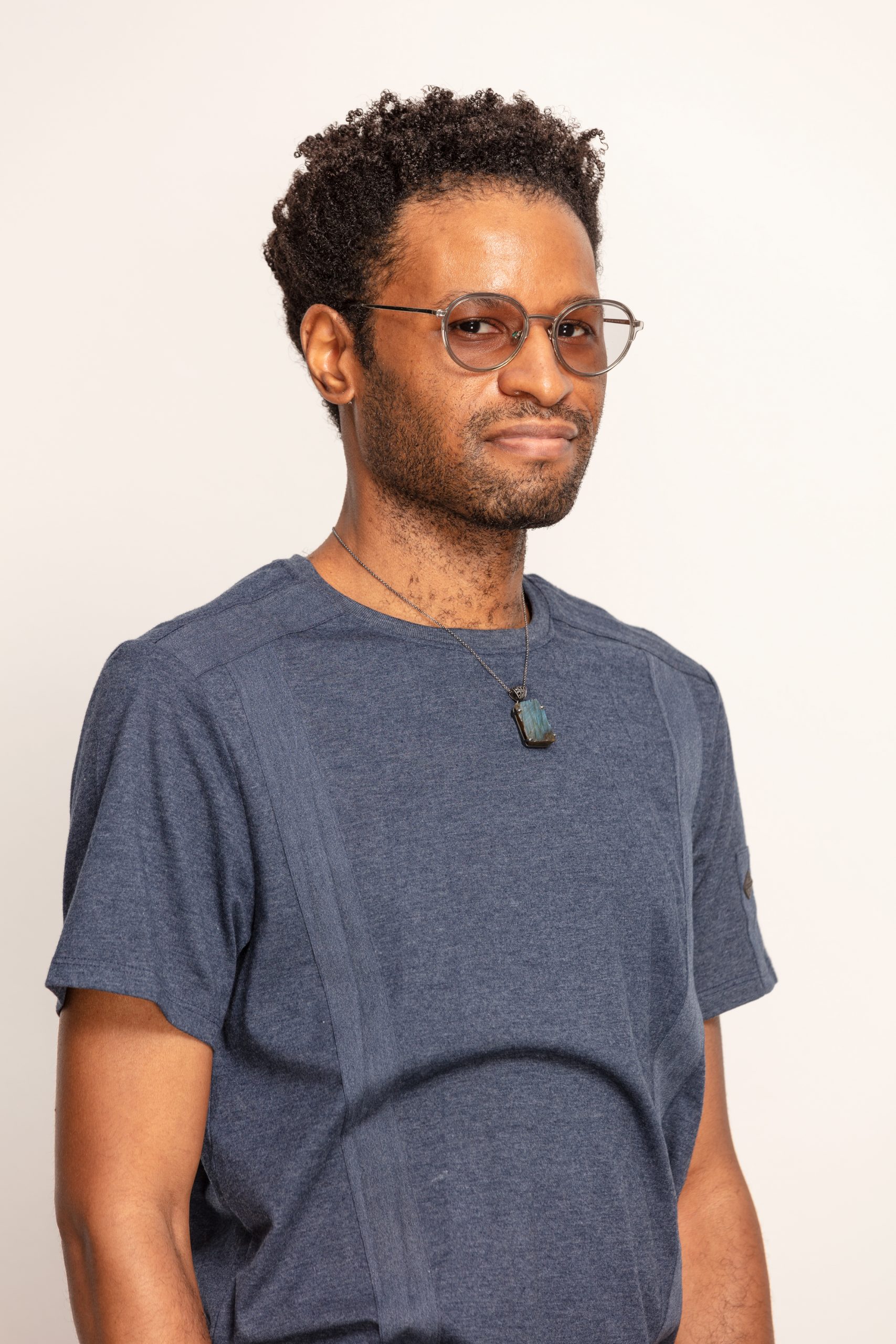 Kevin Owens is a Dallas-based painter and arts educator invested in questions of representation and abstraction. In his work, the artist explores how the world is seen through the eyes of others. His practice reflects on the subconsciously destructive effects of instability on society through the use of traditional painting techniques, drawing media, and gestalt principles. He received his BFA in painting and drawing from Stephen F. Austin University. He was a resident artist with La Reunion, TX and City Square, where he worked on community based public art projects as a teaching artist.