Sam Reveles
Solastalgia
The Rubin Center for the Visual Arts at University of Texas at El Paso
August 25 – December 9, 2022
In more than 20 new paintings and works on paper, El Paso-born artist Sam Reveles uses densely layered strips of color and delicately networked lines to explore human perception—and profound melancholy—about the natural world and its changing conditions.
A series of four large canvases produced for the exhibition chart the artist's affective experience of visiting the Gullfoss Falls in southwest Iceland. These "Golden Falls," formed by water from the melting Langjökull glacier, create a dramatic spectacle in the Hvitá river canyon.
Read more here.
Sam Reveles, Solastalgia, 2022, Installation view, Rubin Center for the Visual Arts at University of Texas at El Paso
Art students at the University of Texas at El Paso visited Sam Reveles at his Texas studio. Enjoy this fantastic inside look at the artist's space, process, and works in progress.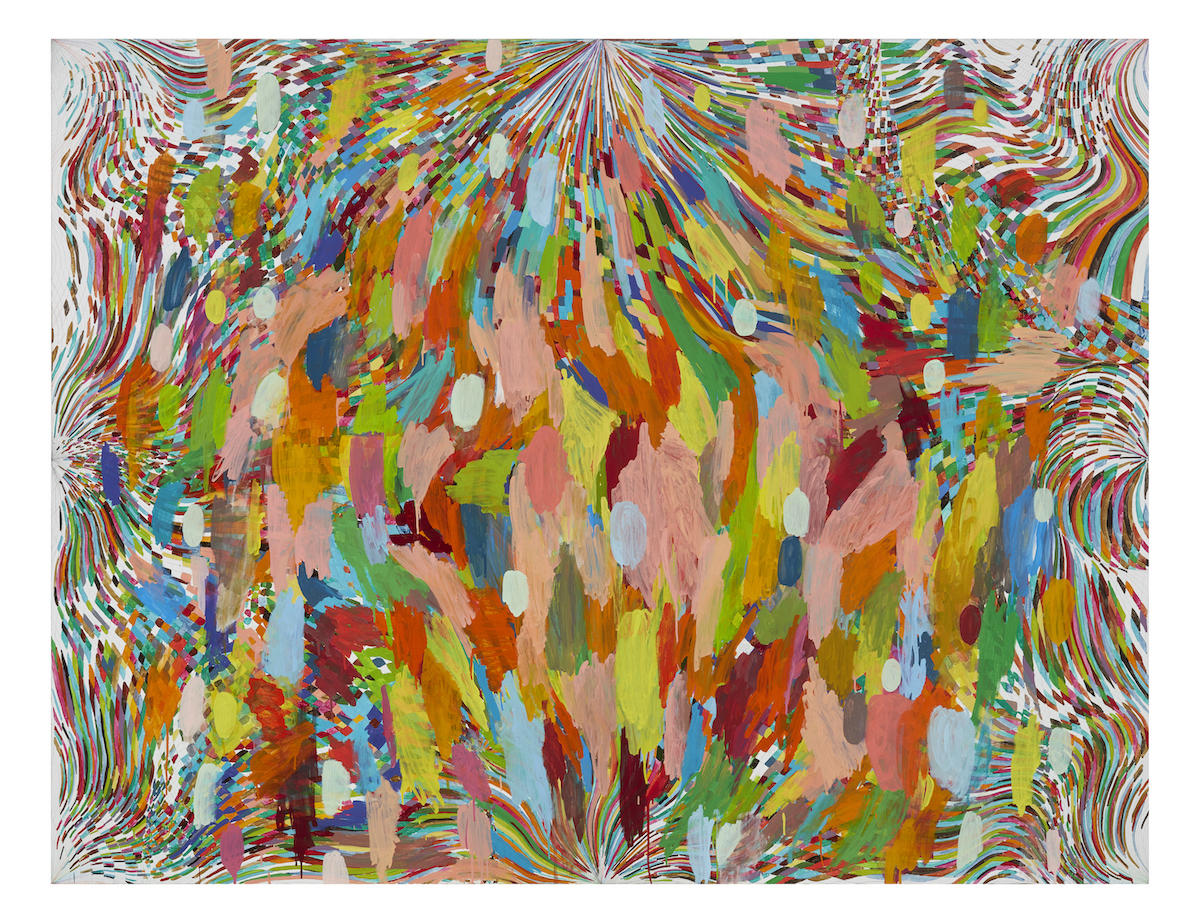 Oil and pencil on linen
60h x 78w in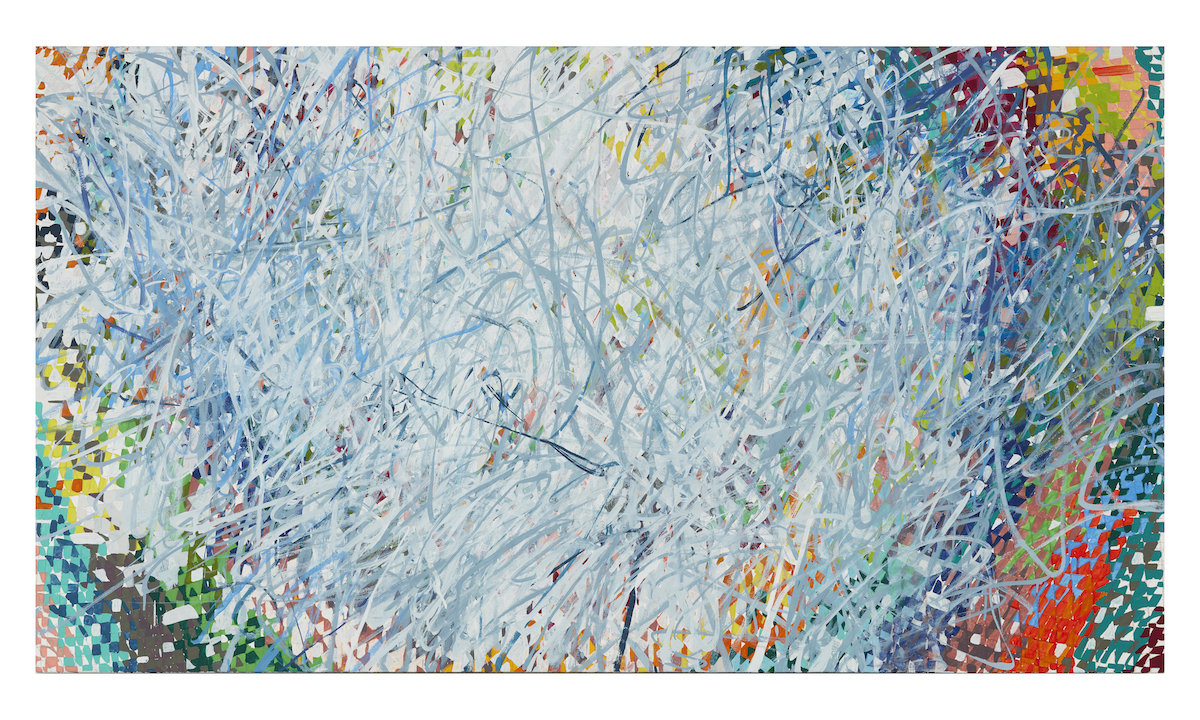 Oil and pencil on canvas
36h x 65w in
Sam Reveles (b. El Paso, Texas), earned his M.F.A. in painting from Yale University. Throughout his career, Reveles has explored the expressive possibilities of line and space to create abstract responses to familiar visual stimuli. In the early years, these stimuli were master paintings from the canon of art history. For the past decade, Reveles has drawn inspiration from the landscapes to which he is intimately connected. Over the course of his career, Reveles has participated in many important solo and group exhibitions, such as the prestigious Whitney Biennial in 1995. Most recently, he was featured in a solo exhibition at the Butler Gallery, the non-profit contemporary art space of Kilkenny Castle in Ireland. Reveles has had solo exhibitions at the El Paso Museum of Art; the Saint Louis Art Museum; the Contemporary Arts Museum, Houston; and the Hammer Art Museum in Los Angeles. The artist's paintings are also included in the permanent museum collections of the Whitney Museum of American Art, the Dallas Museum of Art, the Saint Louis Art Museum, the El Paso Museum of Art, and the Centro de Arte Contemporaneo in Mexico City. He was recently awarded a residency at the Ballinglen Arts Foundation in Ballycastle, Ireland. He currently lives and works in County Wicklow, Ireland.