Sam Reveles
Solastalgia
Hilliard Art Museum 
September 9, 2023 – February 3, 2024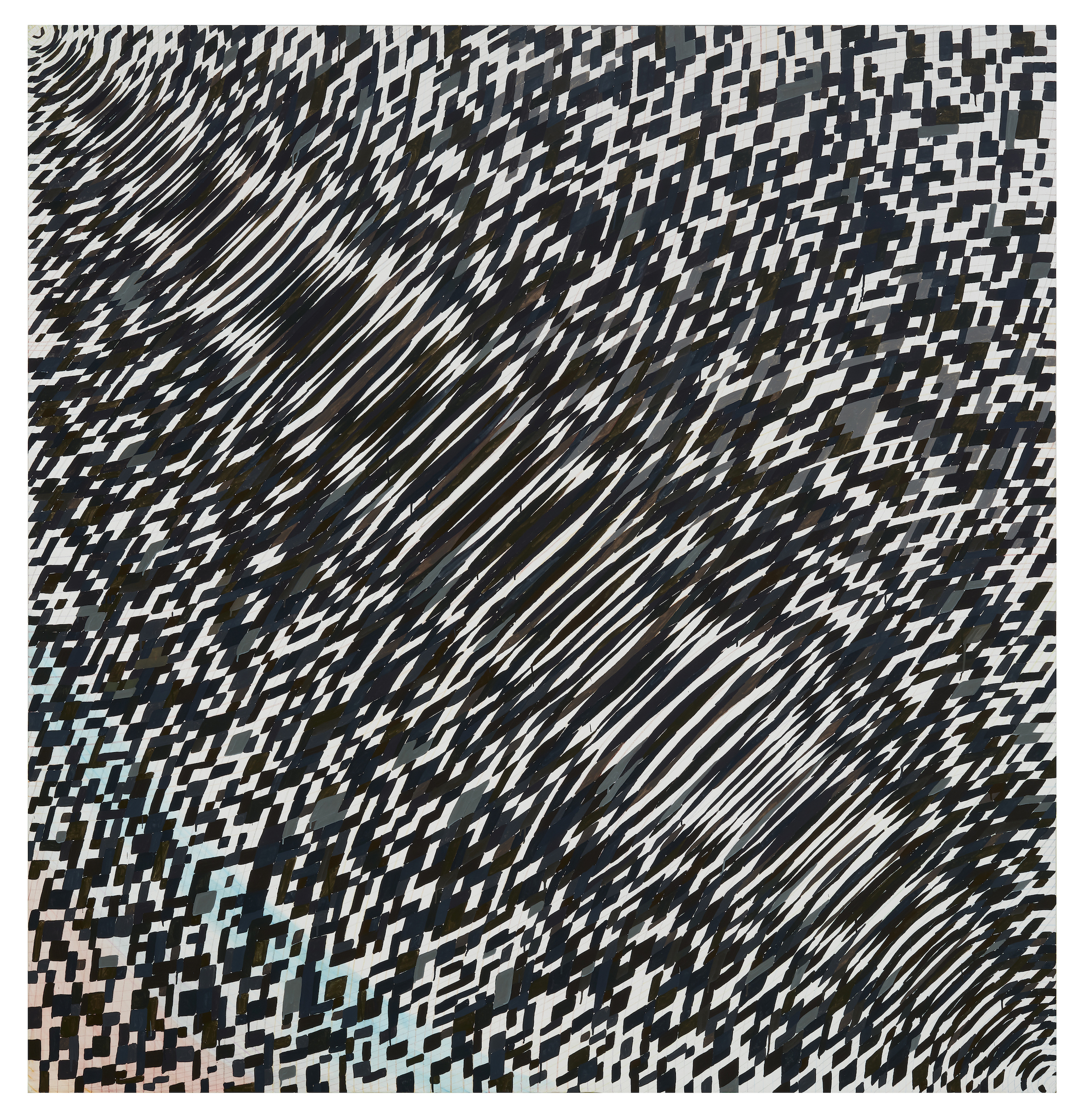 Oil and pencil on linen
80h x 77w inches
The paintings and drawings in Sam Reveles: Solastalgia are abstract interpretations of landscapes and contours of human and animal bodies. A native of El Paso Texas, Reveles is influenced by the contrasting colors of the desert landscape and the city's brightly painted buildings. In 2010, Reveles moved to Ireland. The lakes and lush green hills first captivated him during a trip to Dublin in the 1990s. The dramatically different landscapes that Reveles has called home are reflected in the color palettes of his paintings and drawings.  
Reveles first encountered the concept of solastalgia while reading a book about Earth's underground geology, including the burial of nuclear waste that will take thousands of years to break down. Solastalgia, a concept created by environmental philosopher Glenn Albrecht, refers to grief caused by environmental destruction, specifically the inability to find comfort or solace in nature.  
Each painting or drawing seems to be in constant motion, zooming in and out of focus, and changing directions. The density of patterns and repeating lines creates a map–topology–of emotion that captures the beauty and despair of living in landscapes that are changing due to destructive human activity. 
Sam Reveles (b. El Paso, Texas), earned his M.F.A. in painting from Yale University. Throughout his career, Reveles has explored the expressive possibilities of line and space to create abstract responses to familiar visual stimuli. In the early years, these stimuli were master paintings from the canon of art history. For the past decade, Reveles has drawn inspiration from the landscapes to which he is intimately connected. Over the course of his career, Reveles has participated in many important solo and group exhibitions, such as the prestigious Whitney Biennial in 1995. Most recently, he was featured in a solo exhibition at the Butler Gallery, the non-profit contemporary art space of Kilkenny Castle in Ireland. Reveles has had solo exhibitions at the El Paso Museum of Art; the Saint Louis Art Museum; the Contemporary Arts Museum, Houston; and the Hammer Art Museum in Los Angeles. The artist's paintings are also included in the permanent museum collections of the Whitney Museum of American Art, the Dallas Museum of Art, the Saint Louis Art Museum, the El Paso Museum of Art, and the Centro de Arte Contemporaneo in Mexico City. He was recently awarded a residency at the Ballinglen Arts Foundation in Ballycastle, Ireland. He currently lives and works in County Wicklow, Ireland.