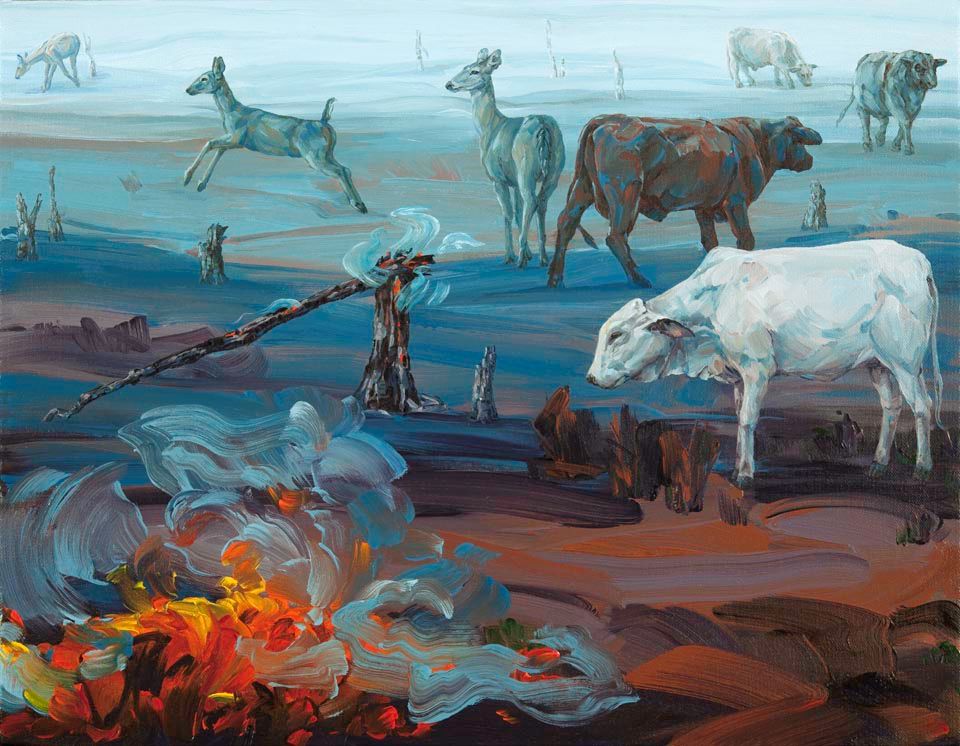 Oil on canvas
14h x 18w in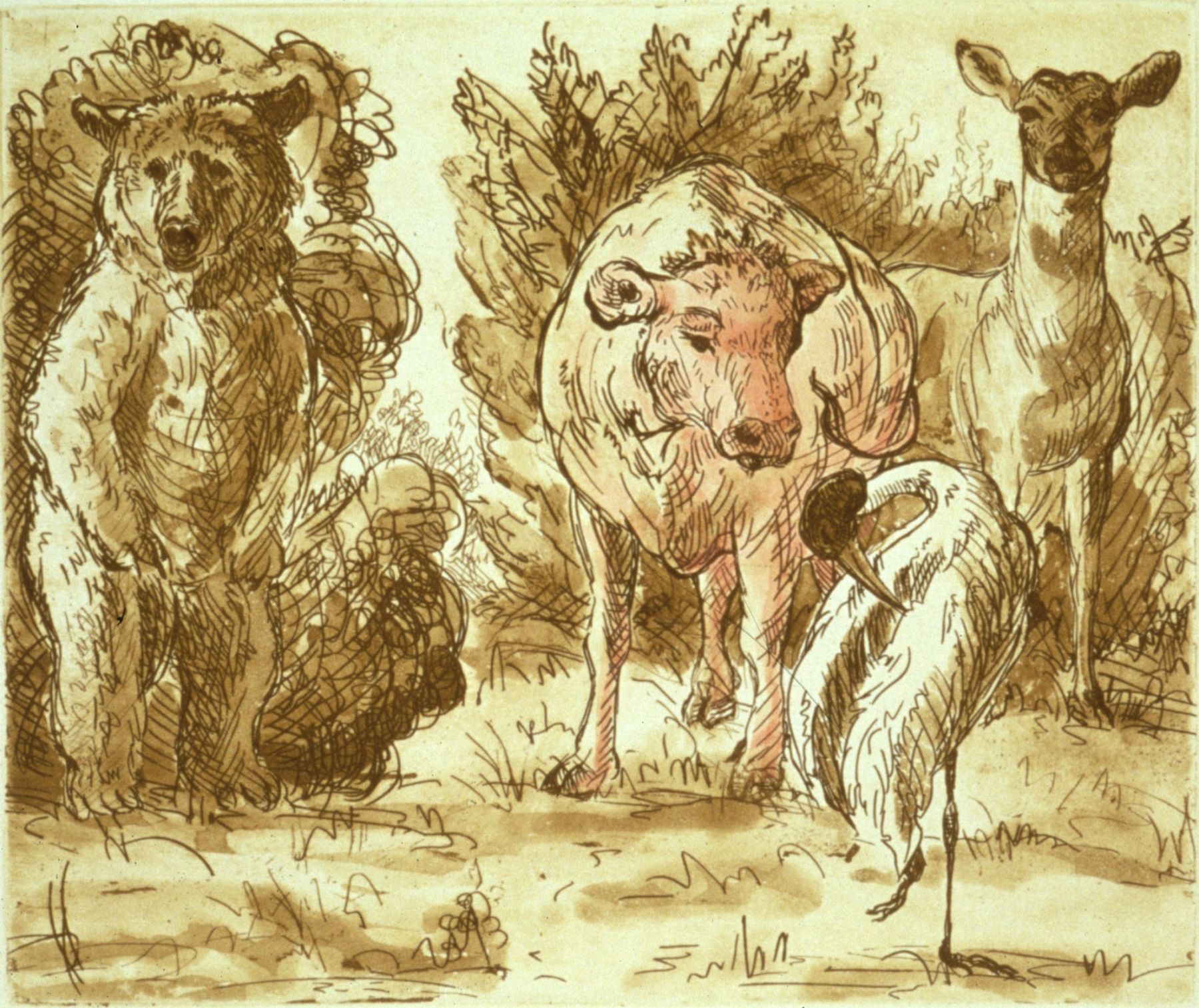 Melissa Miller was born in Houston, Texas. She received her B.F.A from the University of New Mexico, after which she attended Yale Summer School of Music and Art in Connecticut. Miller's paintings are recognizable for their detailed portrayal of animals and the violence of the natural world. In compositions that range from landscapes crowded with figures in the style of Old Master history painting to surreal individual portraits, Miller contends with the strange and the mundane alike, employing her distinctly fantastical yet incisive vision.
Miller represented the United States for the 41st Biennale di Venezia and has also exhibited in the prestigious Whitney Biennial. Among other honors, she has received three individual Artist Fellowships from the National Endowments for the Arts (NEA), as well as awards from the Anonymous Was a Woman Foundation, the Dallas Museum of Art, The Art League of Houston, the Dallas Visual Arts Association, and the National Council of Arts Administrators.  In addition, she was named "Texas State Artist of the Year" in 2011 by the Texas State Legislature. Miller has been featured in exhibitions across the United States including solo shows at Contemporary Arts Museum, Houston, TX; Modern Art Museum of Fort Worth, TX; Kimbell Art Museum, Fort Worth, TX; Art League Houston; Lux Art Institute, Encinitas, CA; Galveston Art Center, TX; the Grace Museum, Abilene, TX; Nave Museum, Victoria, TX; Ellen Noel Art Museum, Odessa, TX; Yellowstone Art Center, Billings, MT, and Amarillo Art Center, Texas.
Miller's paintings are featured in public collections including that of the Albright-Knox Gallery, Buffalo, NY; the Dallas Museum of Art, TX; The Modern Art Museum of Fort Worth, TX; the Blanton Museum of Art, Austin, TX; The Contemporary Museum, Honolulu, HI; the Museum of Fine Arts, Houston, TX; the San Francisco Museum of Modern Art, CA; The National Museum of Women in the Arts, Washington, D.C.; the El Paso Museum of Art, TX; the Orland Museum of Art, FL; Sweet Briar College, VA; and the Hirshorn Museum and Sculpture Garden, Washington, DC.
On-site and Individual Works