Born and raised in Mexico City, Dawe has created a practice informed both by his childhood fascination with needlework as well as his frustration with the restrictive gender norms that forbade him access to it as a young boy. Challenging the traditional categorization of textiles within domestic craft, the artist's work weaves together reflections on gender, fashion, and architecture.
Dawe's large-scale installations emulate the optical phenomena of refracted light, captivating viewers by inviting them into an ethereal and celestial experience within the bounds of the venerable walls and ceilings of art institutions. Dawe explains his intent is to "materialize light, to give it density, so that I can offer the viewer an approximation of things otherwise inaccessible to us—a glimmer of hope that brings us closer to the transcendent."
Dawe received an MFA from the University of Texas at Dallas. In 2020 Dawe received the Joan Mitchell Foundation Painters and Sculptors Grant, and the Texas State 3D Visual Artist Award. His work has been exhibited at institutions such as the Crystal Bridges Museum of American Art, Bentonville, AR; Courtauld Institute, London, U.K.; the U.S. Consolute in Monterrey, Mexico; Renwick Gallery, Smithsonian American Art Museum, DC; and Museum Rijswijk, the Netherlands. Dawe has had solo exhibitions at the Toledo Museum of Art, OH; Amon Carter Museum of American Art, Fort Worth, TX;  The National Centre for Craft and Design, Lincolnshire, UK; Newark Museum, NJ; Brighman Young University Museum of Art, Provo, UT; Blue Star Contemporary Art Museum, San Antonio, TX; and The Luminary Arts Center, St. Louis, MO to name a few. Dawe's work has been collected by the Amarillo Museum of Art, TX; Crystal Bridges Museum of American Art, Bentonville, AR; Long Beach Performance Art Center, CA; Newark Museum, NJ; SCAD Museum of Art, Savannah, GA; University of Texas at Dallas and the U.S. State Department.
On-site and Individual Works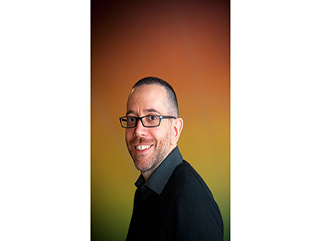 "Artist Gabriel Dawe Made a Rainbow Out of 60 Miles of Thread"
By Alicia Ault
November 17, 2015