Letitia Huckaby in
Emancipation: The Unfinished Project of Liberation
Amon Carter Museum of American Art
March 12 – July 9, 2023
Letitia Huckaby, Emancipation: The Unfinished Project of Liberation, 2023, Installation View, Courtesy of the Amon Carter Museum of American Art, Fort Worth, Texas
On view during the 160th anniversary of the Emancipation Proclamation, Emancipation: The Unfinished Project of Liberation visualizes what freedom looks like for Black Americans today and the legacy of the Civil War in 2023 and beyond. Highlighting the perspectives of contemporary Black artists, Emancipation features commissioned and recent works by Sadie Barnette, Alfred Conteh, Maya Freelon, Hugh Hayden, Letitia Huckaby, Jeffrey Meris, and Sable Elyse Smith. The seven installations span sculpture, photography, and paper and textile fabrications. The artists responded to John Quincy Adams Ward's bronze sculpture The Freedman (1863) from the Carter's collection. Initially sculpted by Ward before the end of the Civil War, the figure is depicted on the cusp of liberation, having ruptured his bonds, though they are still present as a reminder of his enslavement. It is one of the first American depictions of a Black figure cast in bronze, and this specific cast from 1863 is the only copy of its kind with a key that releases a shackle from the figure's wrist. Supplemented by loans of Civil War materials that further enhance our understanding of past representations of Blackness, Emancipation demonstrates how historical art collections can serve as a resource and inspiration for contemporary artistic practices.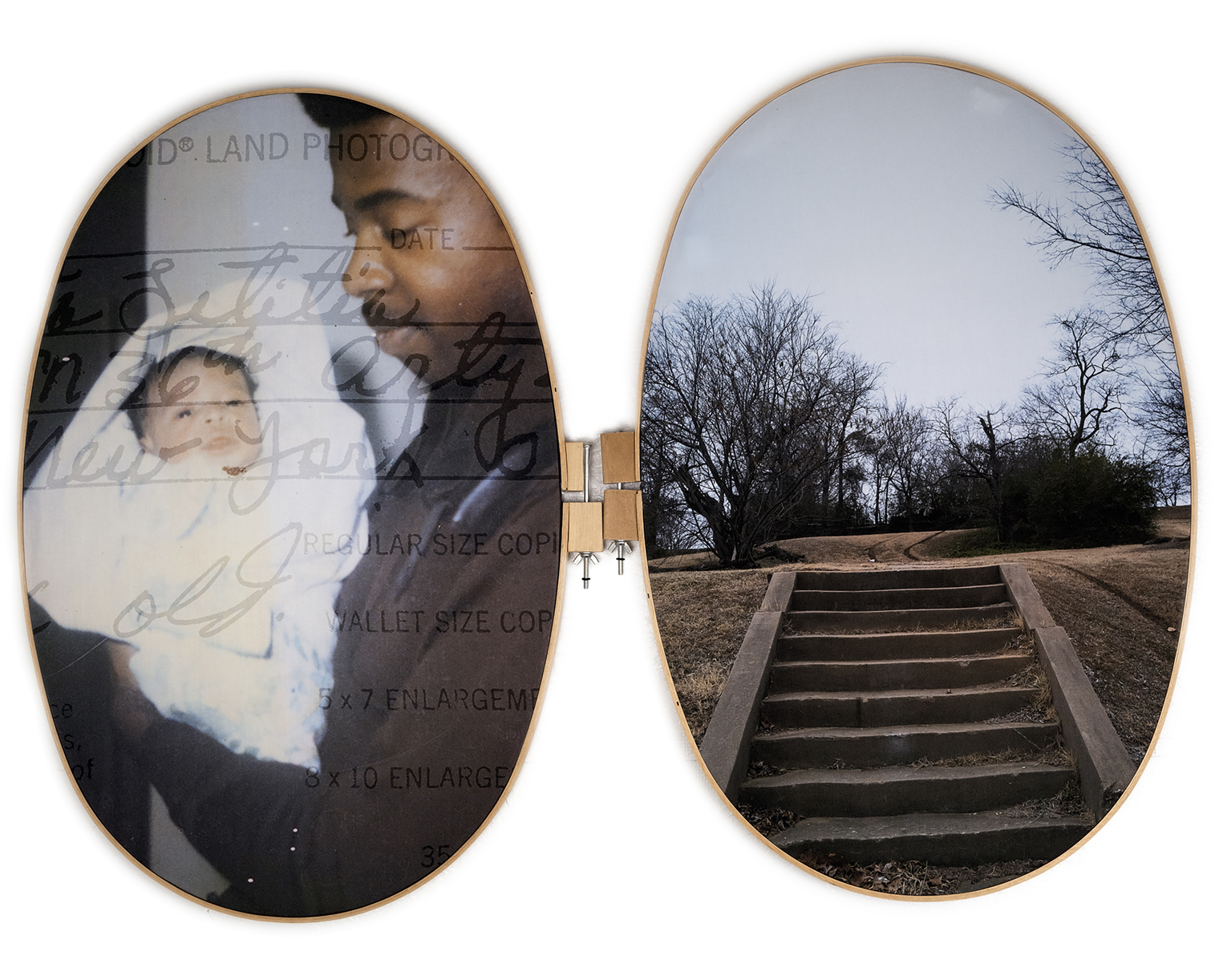 1 Week Old/Haskell Place
, 2021
Pigment print on cotton fabric with embroidery hoop
27 3/4h x 34 3/4w inches
​Letitia Huckaby has a degree in Journalism from the University of Oklahoma, a BFA from the Art Institute of Boston in photography and her Master's degree from the University of North Texas in Denton. Huckaby has exhibited as an emerging artist at Phillips New York, the Tyler Museum of Art, The Studio School of Harlem, the Camden Palace Hotel in Cork City, Ireland, and the Texas Biennial at Blue Star Contemporary Art Museum. Her work is included in several prestigious collections; the Library of Congress, the McNay Art Museum, the Art Museum of Southeast Texas, and the Samella Lewis Contemporary Art Collection at Scripps College in Claremont, California. Huckaby was a featured artist in MAP2020: The Further We Roll, The More We Gain at the Amon Carter Museum and State of the Art 2020 at The Momentary and Crystal Bridges Museum, both opened in the spring of 2020. Huckaby was also a Fall 2020 Artist in Residence at ArtPace.