Leonardo Drew
Two Projects
Wadsworth Atheneum
June 4, 2021 – January 2, 2021
Drew's two-part project includes Number 82S (2021)—an expansive sculptural work the artist refers to as an "explosion" for the museum's Main Street lobby, and Number 81S (2021)—an outdoor, interactive sculptural landscape spanning the museum's front lawn. Originally realized in 2019 as a commission for Madison Square Park in New York, City in the Grass has been modified for the Wadsworth's expanse on Main Street. Drew's participatory art sculpture is created for public interaction, a place for rest and reflection as much as performance and play. Drew invites and encourages visitors to engage with it directly in order to fulfill its purpose. Join us for programs that creatively and physically activate the sculpture throughout the summer and fall.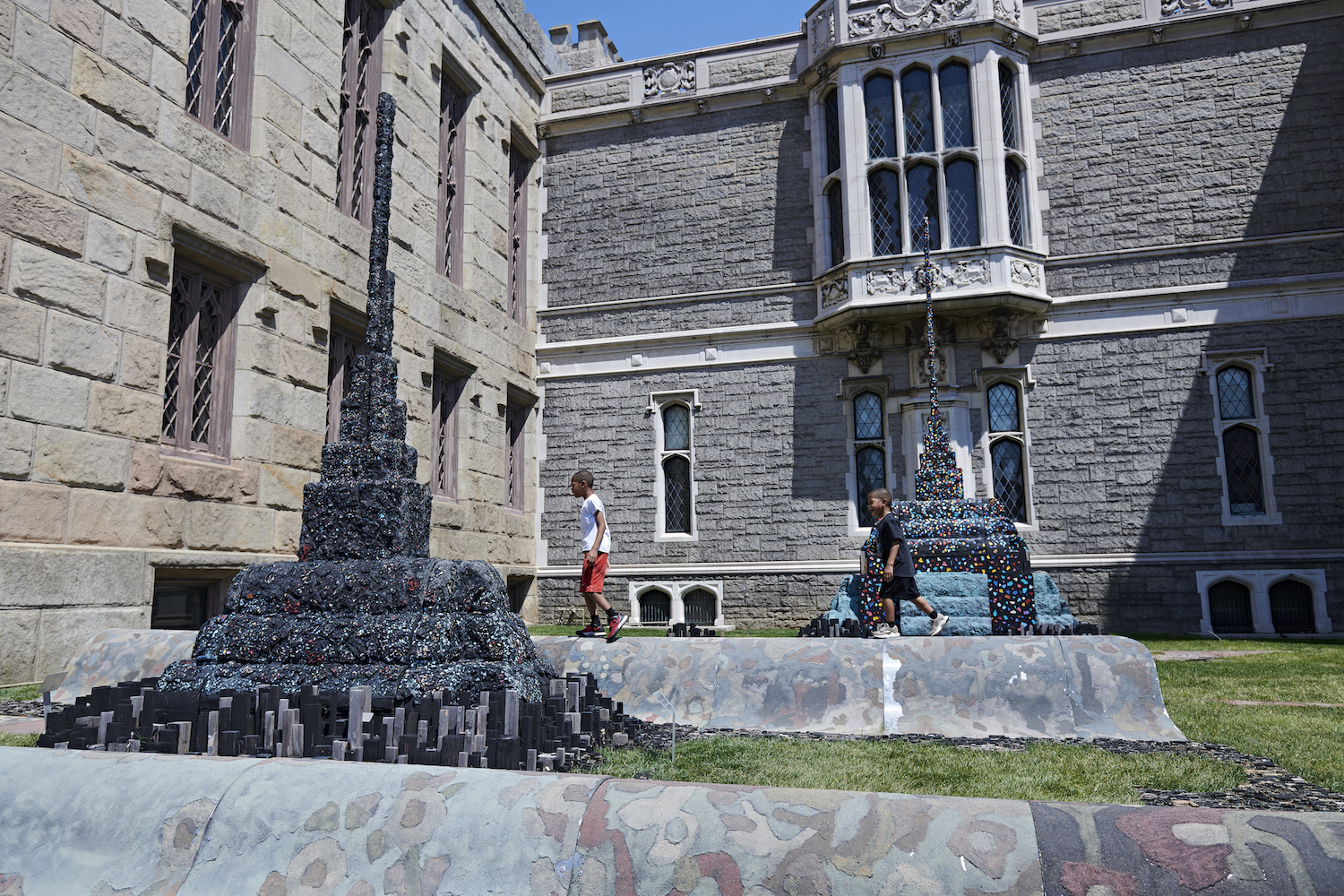 Leonardo Drew, Number 81S, 2021. Aluminum, sand, wood, and mastic. Collection of the artist. On view June 4 through November 14, 2021. Wadsworth Atheneum Museum of Art. Hartford, Connecticut.
Leonard Drew (b. Tallahassee, Florida, 1961) attended the Parsons School of Design and received his BFA from Cooper Union. Drew creates arresting sculpture, building works up in an additive process from materials whose formal qualities imply prior histories: charred wood, tarnished metals, and bits of cloth and string. His post-minimal installations transform these seemingly inconsequential fragments of material life into powerful abstract forms.
Many institutions have showcased Drew's sculpture in solo exhibitions, including the Madison Square Park Art Conservancy, New York (forthcoming); Crystal Bridges Museum of American Art, Bentonville; the De Young Museum, San Francisco; VIGO, London; Galleria Napolinobilissima, Naples; the Hirshhorn Museum and Sculpture Garden, Washington DC; the Bronx Museum of the Arts, New York; and the Museum of Contemporary Art, San Diego. His work is represented in many prestigious collections including that of the Brooklyn Museum; the Metropolitan Museum of Art; the Miami Art Museum; the Solomon R. Guggenheim Museum, New York; the Sorigue Foundation Collection, Lérida, Spain; the St. Louis Art Museum; and Tate, London.