Sedrick Huckaby
Kinship
National Portrait Gallery
October 28, 2022 – January 7, 2024
Kinship features the work of eight contemporary artists who illuminate the complexities of our closest interpersonal relationships through portraiture. Njideka Akunyili Crosby, Ruth Leonela Buentello, Jess T. Dugan, LaToya Ruby Frazier, Jessica Todd Harper, Thomas Holton, Sedrick Huckaby, and Anna Tsouhlarakis poignantly visualize the nuances of this theme within and outside of family units. Through painting, photography, sculpture, and performance, the artists reveal how kinship, by its very nature, embraces contradictions. They also highlight the crucial role that storytelling and memories have in connecting different generations, encompassing both the living and the dead.
When we started working on this project in 2018, there was no way we could have predicted that its core concepts were about to be tested on a global scale. The separation and overwhelming loss resulting from the COVID-19 pandemic, the renewed calls for social and environmental justice, and recent armed conflicts have deepened the resonance of the exhibition's themes. Vulnerability, intimacy, privacy, community, familiarity, and recognition have all been questioned and realigned, underscoring how portraiture provides a shared space for empathy and understanding.
Kinship is the latest in the museum's Portraiture Now series, which was established in 2006 to highlight contemporary artists whose work focuses on portraiture or figurative art.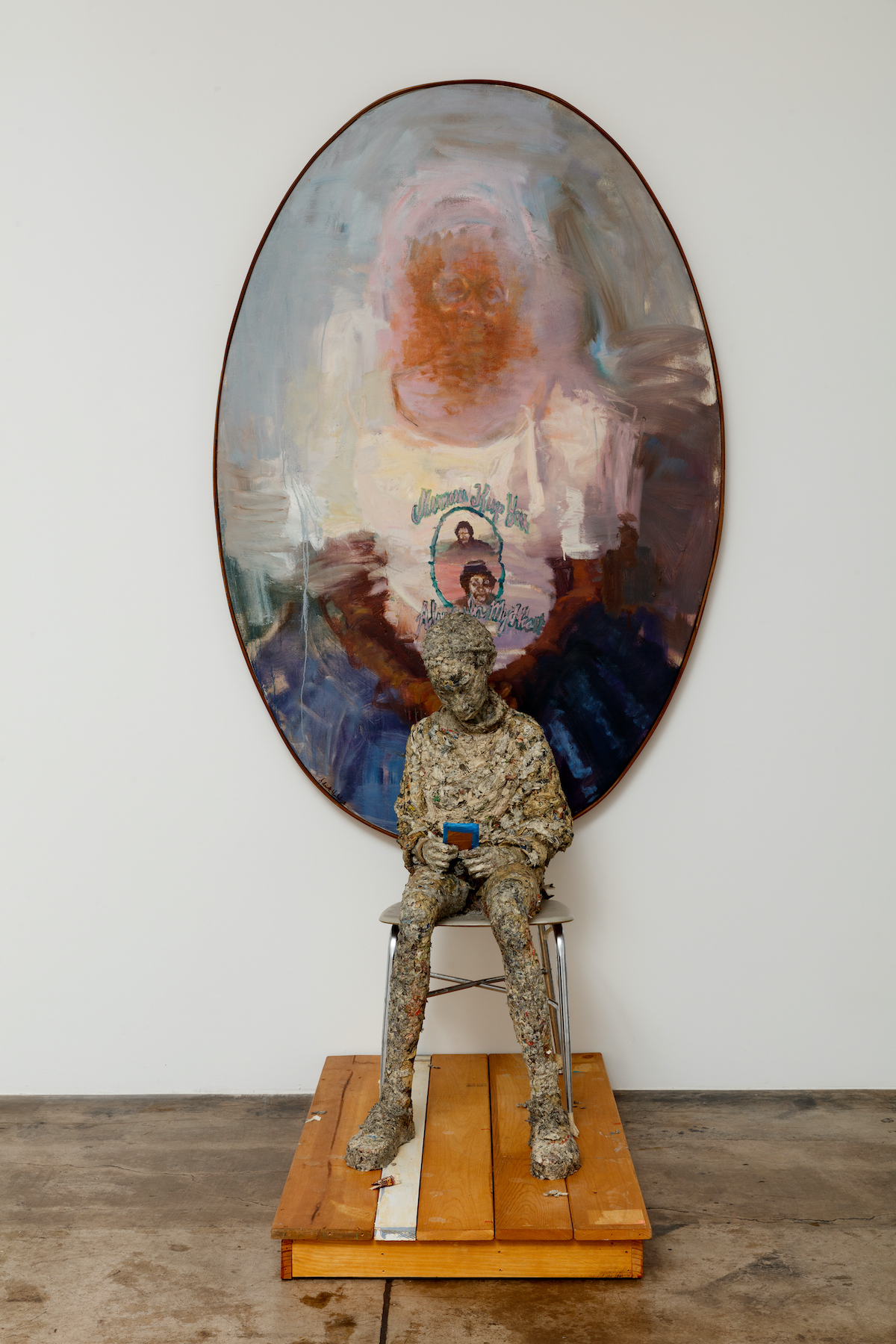 Oil on canvas, wood, newspaper pulp
Painting: 72h x 48w in
Sculpture: 43h x 28w x 19d in
Sedrick Huckaby's paintings, drawings, and sculpture metaphorically express universal themes of faith, family, community, and heritage. Huckaby focuses on the subjects of quilts and portraits in his quest to glorify everyday people.  Huckaby states, "I believe my paintings are done in a language more closely in tune with my soul than the language of my tongue." Huckaby is known for his monumental scale of painting, with his largest painting thus far being his 80 foot long, four-part painting, A Love Supreme, painted over a period of eight years, for which Huckaby was awarded a Guggenheim Fellowship. Huckaby is also the recipient of an American Academy of Arts and Letters Award, an honorable mention award winner in the 2016 Outwin Boochever Portrait Competition and a 2019 finalist. Additionally, he is the recipient of a Joan Mitchell foundation grant, Elizabeth Greenshield Award, and was the Texas State Artist for 2018. After earning a BFA at Boston University in 1997, and an MFA from Yale University in 1999, he participated in the Provencetown Fine Arts Work Center residency and traveled the U.S. and Europe studying old master paintings. When he returned to the U.S. Huckaby settled into his hometown of Fort Worth, Texas, where he was born in 1975. Since returning home, he has been invited to participate in a number of residencies and fellowships including a Davison Family Fellowship from the Amon Carter Museum of American Art, the Elaine De Kooning House Residency and the Art for Change Residency in New Delhi, India. Huckaby's work has entered the permanent collections of numerous museums and institutions including the American Embassy in Namibia; Amon Carter Museum of American Art; Art Institute of Chicago; Harvard Art Museums, Cambridge, CT; Minneapolis Institute of Arts; Museum of Fine Arts, Boston; Yale University Art Gallery, New Haven, CT; San Francisco Museum of Modern Art; and the Whitney Museum of American Art. He is married to artist Letitia Huckaby and is the father of three children, Rising Sun, Halle Lujah and Rhema Rain Huckaby.