Arely Morales
Paintings
Talley Dunn Gallery
February 16 – May 8, 2021
Talley Dunn Gallery is delighted to announce the representation of painter Arely Morales.  Paintings is Morales' first exhibition with the gallery and features six monumental oil paintings, a large-scale drawing, and intimately scaled studies by the Nacogdoches-based artist.  The subjects of these portraits, deftly grand and stately with pathos, are immigrants and manual laborers—among them, the artist's friends and family.  Morales' masterful command of her painterly technique is manifest in her reverently attentive treatment of her subjects' faces, revealing emotional complexity and psychological depth.  These works intimate a sincere understanding and connection between the artist and her subjects.  Morales' compellingly austere and quietly chromatic compositions carefully depict figures at work, evincing affective truths of the human condition.
Morales explains, "In my work, I use portraiture to question issues of identity, humanity, and the invisibilized labor of the Latino immigrant community in the United States."  Morales immigrated to the United States from Mexico at the age of fourteen.  Her practice is informed by her own experiences of class and race-based discrimination.  The artist elaborates, "These large-scale paintings are an effort to give a voice to those in my community.  They work tirelessly and contribute so much to this country with the strength of their bodies.  I hope to share aspects of my community members' lives with the viewer in order to humanize and bring focus to them when they often remain unappreciated.  I seek to show their strength, elevate and dignify their presence, as well as depict them with a clarity that represents them as they exist."
Born in Mexico, Arely Morales moved to Nacogdoches, Texas at the age of fourteen.  She received her BFA in Painting and Photography from Stephen F. Austin State University in 2015 and later received her MFA in Painting and Drawing from the University of Washington in 2017.  Currently, Morales is teaching drawing and painting as an adjunct professor at Stephen F. Austin State University in Texas and is a visiting lecturer for the University of Washington.  She is a 2019 recipient of the Elizabeth Greenshields Foundation Grant.  Her work has been featured in numerous group and solo exhibitions at institutions such as Art League Houston, TX; The Masur Museum, LA; The University of Texas at Arlington; and Art League Houston, TX.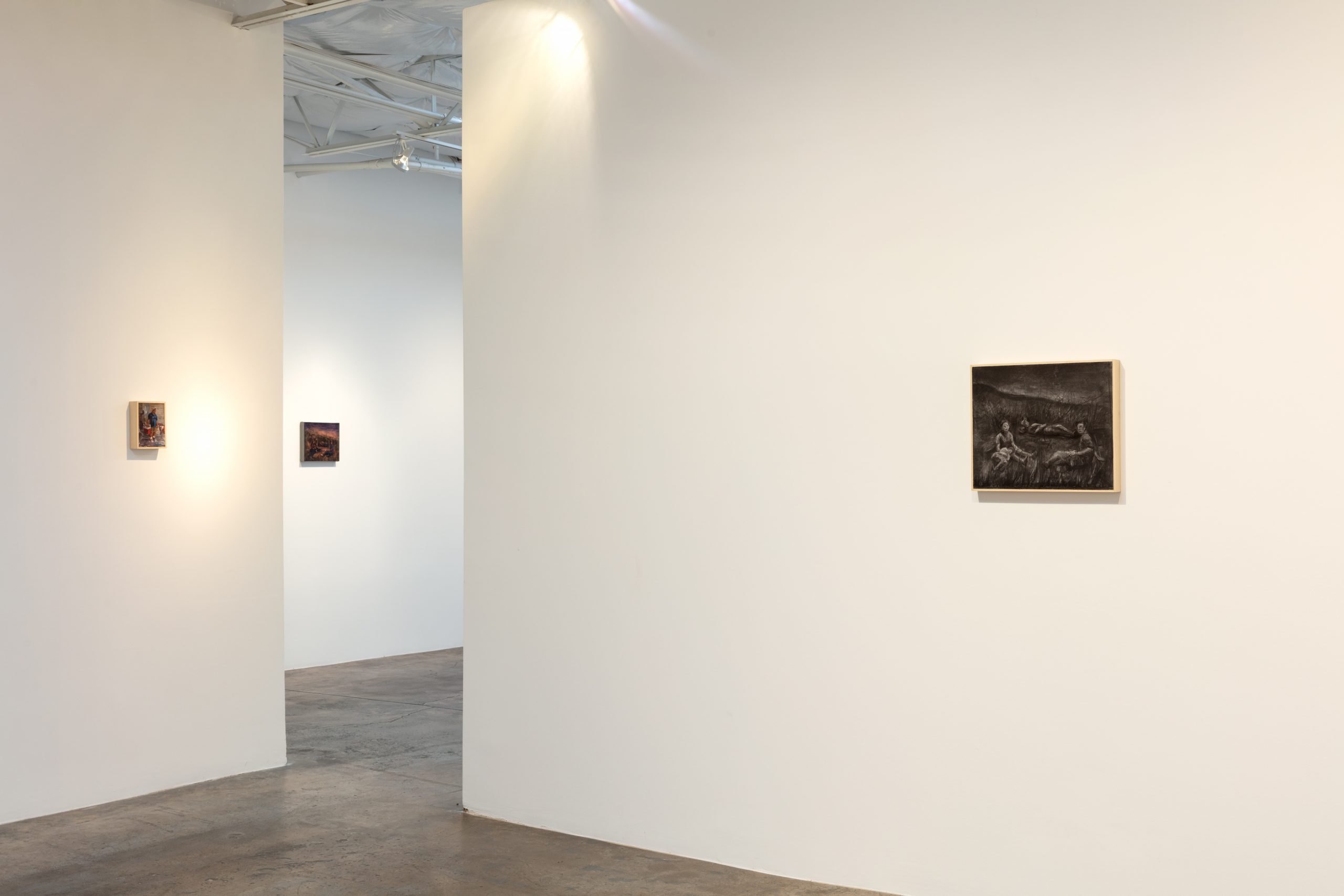 Arely Morales, Paintings, 2021, Installation view, Talley Dunn Gallery