Anila Quayyum Agha Available Works
We are happy to provide more information regarding any available works. In addition to the selection of artwork featured here, we have a comprehensive inventory of available works that are not on our website. Please let us know if you'd like to receive a complete checklist of available works. 
To confirm availability and pricing, please contact the gallery at frontdesk@talleydunn.com.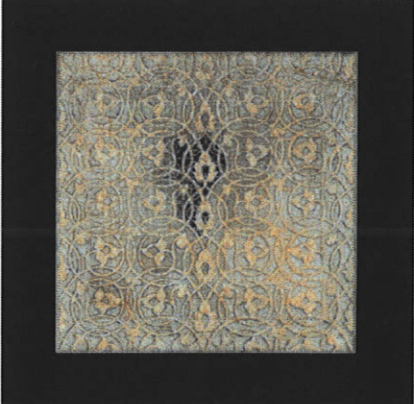 Mysterious Inner Worlds (Gold)
, 2021
Encaustic, charcoal, pastel, cut paper and mylar, embroidery and beads on paper
30h x 30w in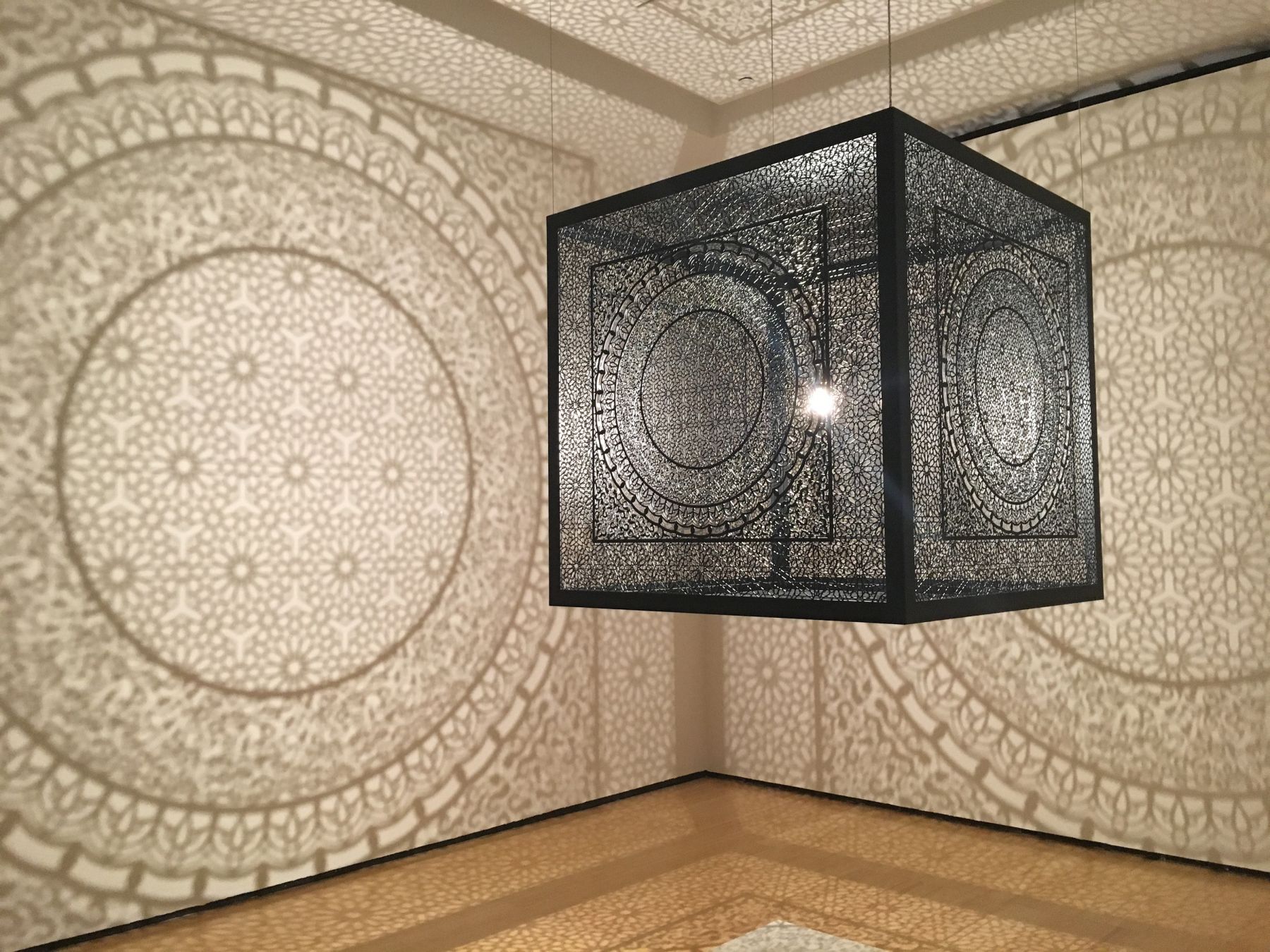 Crossing Boundaries (Black)
, 2014-2015
Lacquered steel and halogen bulb
48h x 48w x 48d in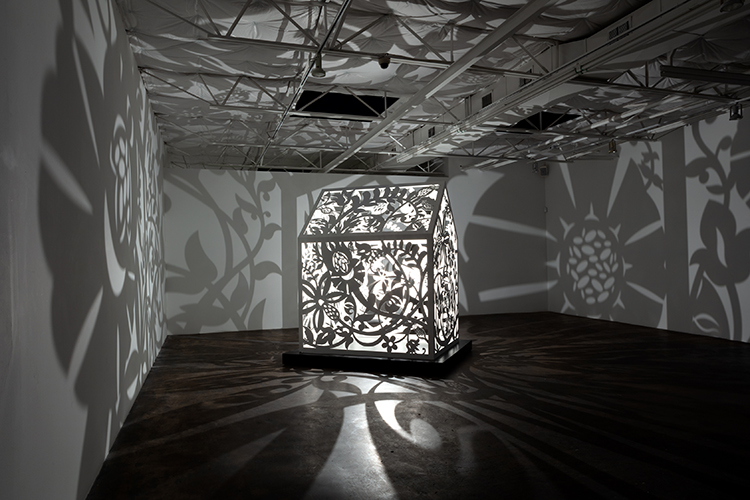 This is NOT a Refuge! (2)
, 2019
Laser-cut, resin coated aluminum with light bulb
93h x 58w x 72d in