Featuring photographs by Sharon Core, Ted Kincaid, and Rachel Perry, Daydreaming is an online exhibition of contemporary photography that explores themes of artifice and materialism through imagery that is at once fantastically ethereal and distinctly mundane. View the exhibition first and take an inside look at Daydreaming here.
Sharon Core on Her Inspirations
Sharon Core's Oldenburgs challenge the idea of the photograph as the truth-teller, and confront our relationship to food, desire, and excess.
Below, read the artist's statement on the series.
"I use photography's strengths as a descriptive truth telling medium to confuse the optical space and create an uncanny image- one that is seductive and deceiving and also very plastic and based in a created reality."
– Sharon Core
The "Oldenburgs" series is a continuation of my focus on the genre of still life- a category of pictures of the inanimate and common objects of everyday experience. In art historical terms, the still life is unheroic in its themes. It's a family of images- a genre whose iconography artists have built on and borrowed from for centuries.
Beginning with the "Thiebauds" series from 2003, I have recreated still life paintings, and here painted sculpture, by researching their origins and creating live sets for the camera.
These sets often involve a variety of investigations into a range of cultural knowledge pertaining to the still life: horticulture and gardening, culinary arts and contemporary food styling to name a few.
These sets are lit, composed and photographed to blend seamlessly into the history of the genre and engage with issues of illusionism, mirroring and doubling.
In "Oldenburgs" my source exists in the museum photographs made to document the pop artist Claes Oldenburg's early plaster sculptures of iconic American food.
The photographs are made to be graphic and grotesque and to relate to the contemporary mode of food photography. The photographs speak to the familiar and strange products of art and everyday life.
Ted Kincaid on His Process
Working from his own photographs and adapting skies from the paintings of canonical artists, Kincaid stitches together entirely new painterly pixel-based renditions.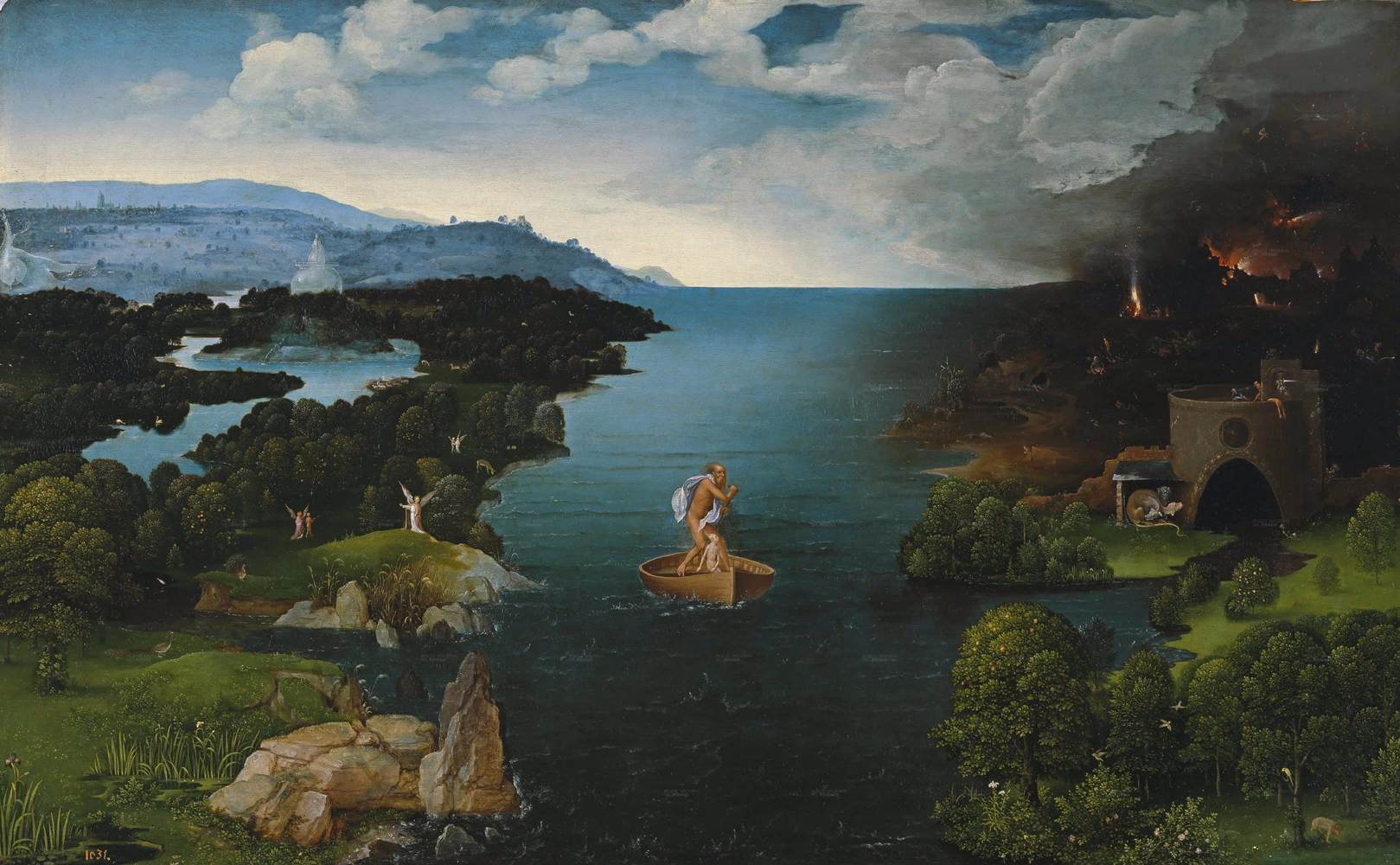 Joachim Patinier 
Landscape with Charon Crossing the Styx, 1515-24
Oil on wood 
25h x 41w in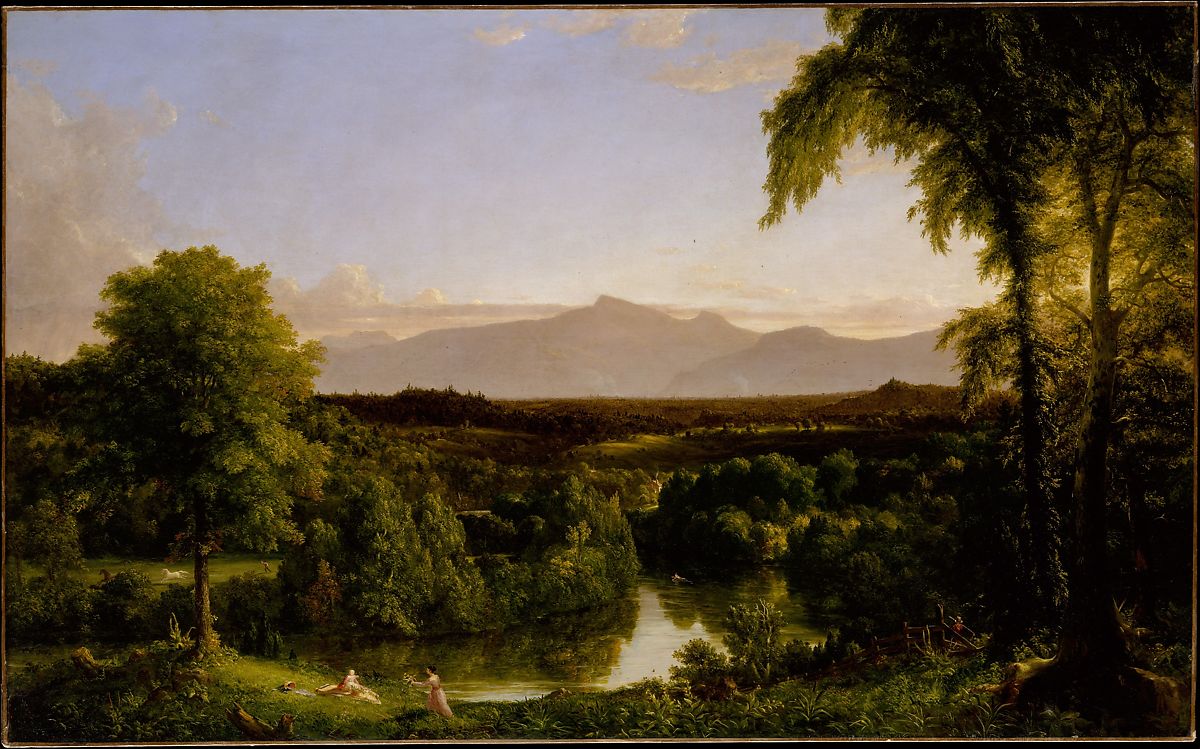 Thomas Cole 
View on the Catskill—Early Autumn, 1836-37
Oil on canvas
39h x 63w in
Rachel Perry on Creating 'Lost in My Life'
Rachel Perry's series Lost in my Life (2009-2012) transforms unremarkable relics of quotidian life into whimsically captivating forms that caress and engulf her body.